Now...for My Next Number!

Songs for Multiplying Fun
by Margaret Park; illustrated by Sophia Esterman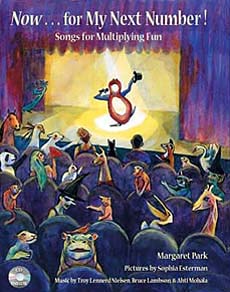 (2nd grade - 5th grade) Setting basic facts to music can help students retain information for a long time! Here's a fun book and CD that does just that! The 12 fun, easy-to-memorize songs help kids learning multiplication times tables of 2, 3, 4, 5, 6, 7, 8, 9, and 12.
We love that this book comes with a song CD full of multiplication songs! Each song tells a story that teaches the number's multiples in memorable, rhyming lyrics. (ie--the 4 song includes: "4 camels knobby knees a-knocking, 8 turtle legs tilting and a-rocking, 12 donkey legs kick up their hooves...) 

The accompanying book features one spread for each song, with an illustration that visually depicts elements in the song's story and shows groupings for each number. Below are the pages for learning 2s.  Cute and fun song...such a fun memory aide! ** And remember -- a song CD comes with the book!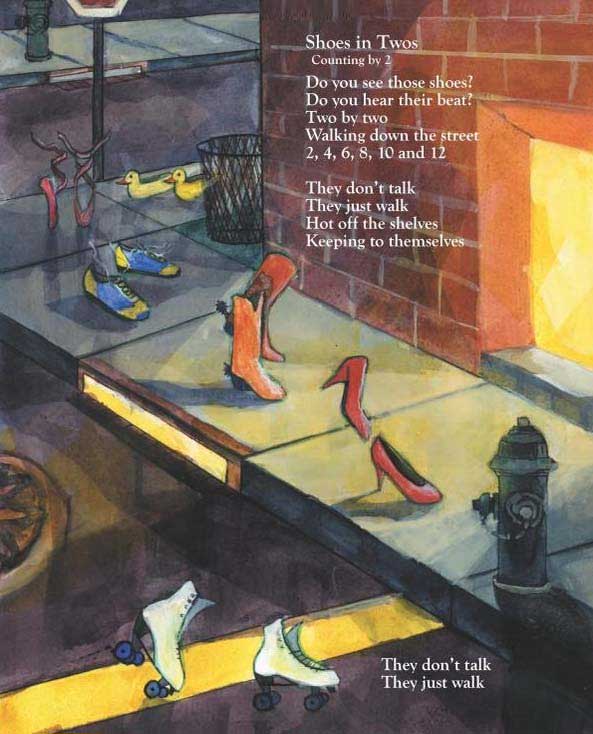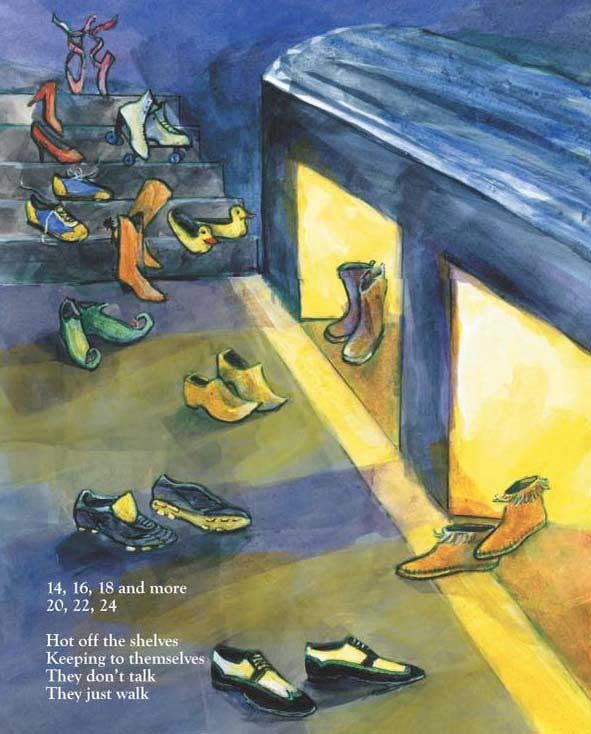 And here's another spread from the book: