Naming Liberty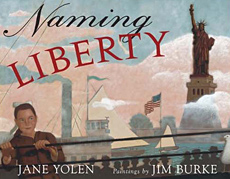 Naming Liberty
by Jane Yolen
illustrated by Jim Burke
A beautifully illustrated picture book with two parallel stories--one of a Russian-Jewish family emigrating to America and the other about French artist Frederic Bartholdi as he creates the Statue of Liberty.

I'm sorry to say we have not have a chance to look at this book recently, so our review will be pretty short right now. We wanted to make sure you know about this book in the meantime -- which is why we made this review page a little prematurely. We promise to look at this book again soon, and write a full review at that time. Please check back soon.

Booklist called this book "an ideal choice for introducing...immigration and liberty."

Interest Level:   Grades 1-4

Below are sample spreads from inside this book.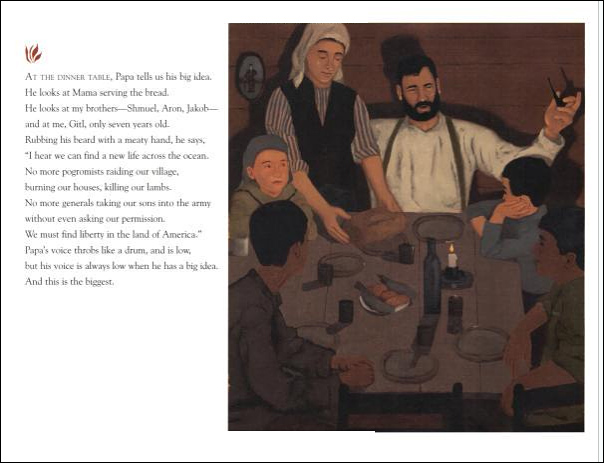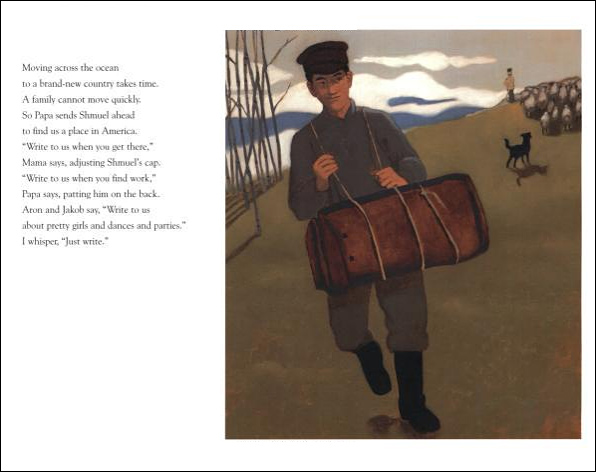 Where to now?
Now that you've seen this great book, what would you like to see now?  Please note that as an Amazon Associate, we earn from qualifying purchases.