My Teacher Likes to Say


and other series books




This series by Denise Brennan-Nelson focuses on common maxims, idioms, proverbs, and cliches. Each double page spread includes a rhyme, a detailed painting depicting a literal interpretation of the phrase and a short description of its origins.  My Teacher Likes to Say is the title most fitting for classroom use, as it features phrases often spoken by elementary teachers (ie: ants in your pants, great minds think alike, etc).
While not our favorites from this list, the books in this series are kinda fun.


Interest Level:   1st grade - 4th grade


Books in this series: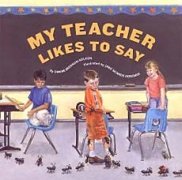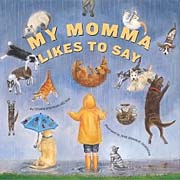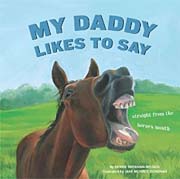 Sample spreads from inside these books: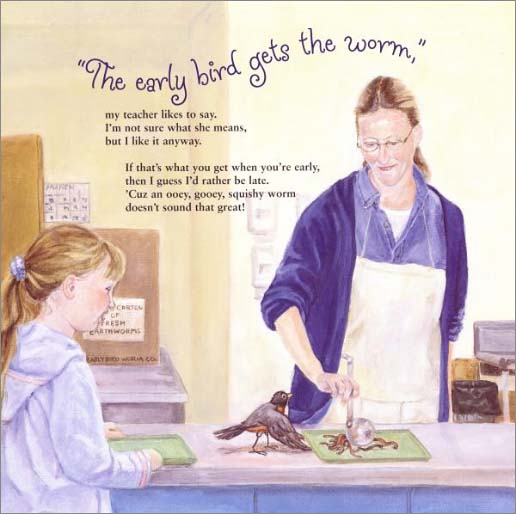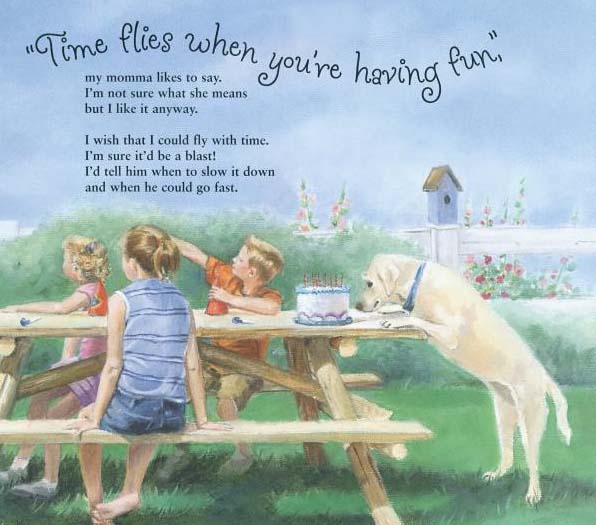 Please note that if you purchase an item from Amazon, they give us a small referral fee. And that helps us cover the costs of this website.


---