My Granny Went to Market


A Round-the-World-Counting Rhyme



by Stella Blackstone; illustrated by Christopher Cobb


This cute, multicultural counting book features a jet-set granny who travels all over the world buying an increasing number of items from different locales (ie: 5 Swiss cowbells, 7 Russian nesting dolls, 10 llamas).  The bouncy rhymes and overall premise is quite fun, but what we really like are the brightly hued folk art illustrations. So lively and fun!  End pages map her travels and describe her purchases.
Booklist called it "a cheery, global shopping trip, fun to read alone and also useful in the classroom." Great for teaching counting and world geography! This book won the 2005 Practical Pre-School Silver Award for Children's Books!


Reading Levels
Interest Level: K-Gr. 3                DRA Level: 20                 Lexile Measure: n/a
Grade Level Equiv: 3.2             Guided Reading: L  

See Inside
Below are three sample spreads from inside My Granny Went to Market.  While this may not be our favorite book for teaching numbers, we do love the international focus and the vibrant illustrations. If you're using this book for teaching numbers, be sure to stop and count the items mentioned in the text. Otherwise, the numbers concept will be lost in the storyline.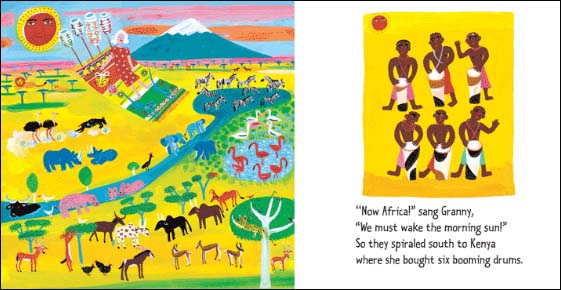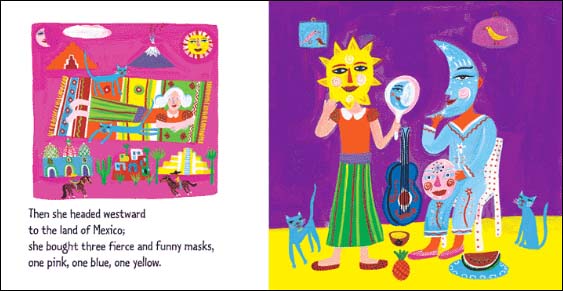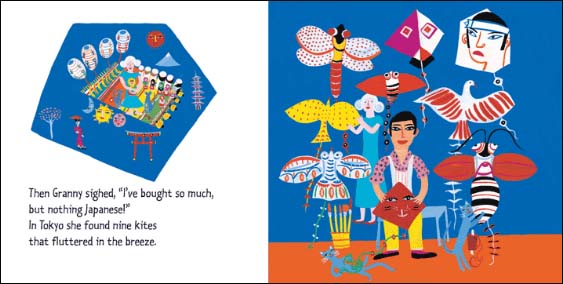 Where to now?
Now that you've seen this great book, what would you like to see now?  Please note that as an Amazon Associate, we earn from qualifying purchases.