The Multiplying
Menace Divides
by Pam Calvert
illustrated by Wayne Geehan
Users of this site have written in to recommend this book for teaching division lessons. We have not yet had a chance to review the book, but plan to soon. In the meantime, below is a summary and the School Library Journal review:

In this sequel to Multiplying Menace, Prince Peter and his dog once again must battle Rumplestiltskin, this time trying to stop him from dividing the kingdom into frogs.  Readers will enjoy the storyline and learn about division at the same time. Sir Cumference fans will certainly recognize Geehan's trademark illustrations. In their review, SLJ said, "This book may be useful for teachers wishing to introduce the math concept."


Reading Levels
Interest Level: Grade 3+                 Lexile Measure: 660L

* We are missing some reading stats. If you know them, please let us know)


Peek Inside
Below are sample spreads from inside Multiplying Menace Divides. Fans of the Sir Cumference series will certainly immediately recognize Wayne Geehan's distinct illustrations--vibrantly colored, set in the Middle Ages, and with a touch of comic relief (particularly in the faces and expressions of the characters.)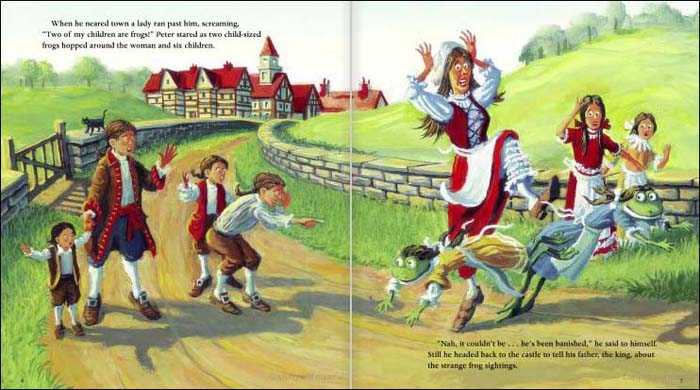 ---


Books illustrated by Wayne Geehan are always fun to add to math lessons (they seem to always have a math theme). To learn more about Wayne Geehan books-- including the popular Sir Cumference series, click on the images below or here.