Monster Museum

by Marilyn Singer; illustrated by Gris Grimley
Come visit the Monster Museum, and meet the werewolf, Count Dracula, the mummy, and some of their slimy, screaming, slithering friends. 

We tend to pick cute Halloween books over the creepy sort, but we know from experience that kids want both!  They like the gruesome, spooky, even grotesque books around Halloween too! If you'd like to balance out the cute with some creepy, "Grimly's weird illustrations are appropriately creepy." (Amazon)

Publisher's Weekly gave the book a great review, commended its "rollicking beat" and saying it is "among the season's best creature features.


Interest Level: Kindergarten - Grade 2              Grade Level Equivalent: 4.1


Here are some sample pages from inside Monster Museum: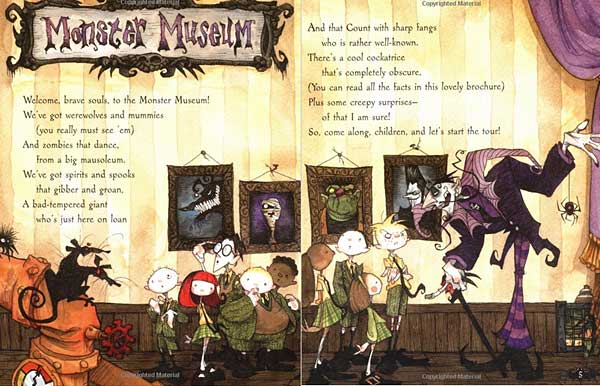 Where to now?
Now that you've seen this great book, what would you like to see now?  Please note that as an Amazon Associate, we earn from qualifying purchases.