See Inside: Mission Addition

Below are sample pages from inside Mission Addition, written and illustrated by Loreen Leedy.  We really like this book, but recommend it's use only for individual reading, not a read aloud.  The pictures and details are too small for a whole group/class lesson.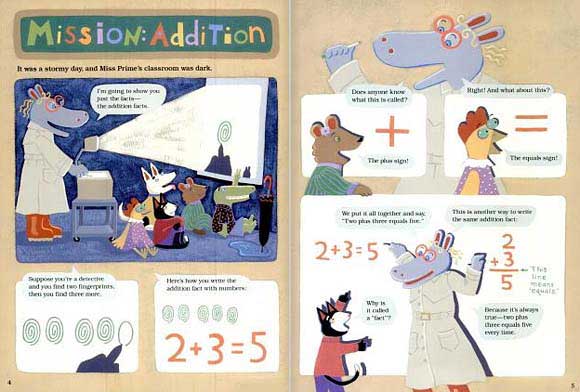 Where to now?
Now that you've seen this great book, what would you like to see now?  Please note that as an Amazon Associate, we earn from qualifying purchases.