Missing Math


A Number Mystery
by Loreen Leedy
What would life be like without numbers? That's the premise of this cute book that has two frantic animals running around trying to replace numerals that have been mysteriously stolen.
If you are teaching numbers, add this book to the mix to help show how vital numbers really are in our everyday lives.

We like the kid-friendly examples that Leedy selected, like: money having no value, games having no winners, and no one knowing their age (which kids find especially horrifying!)  A great discussion starter for all the ways we use numbers in the world.


Interest Level:      Kindergarten - 1st grade


Awards Won
   * Chicago Library Best of the Best Book
   *  Florida Book Awards Bronze Medal Winner


Peek Inside
Below are sample pages from inside Missing Math.  As you can see, these pages do a good job of showing all the different ways we use numbers in our everyday lives, which is something that kids often don't even realize!  Some of Leedy's books are a bit too crowded for anything but individual browsing, but this title is different. It would work great for a read aloud as well.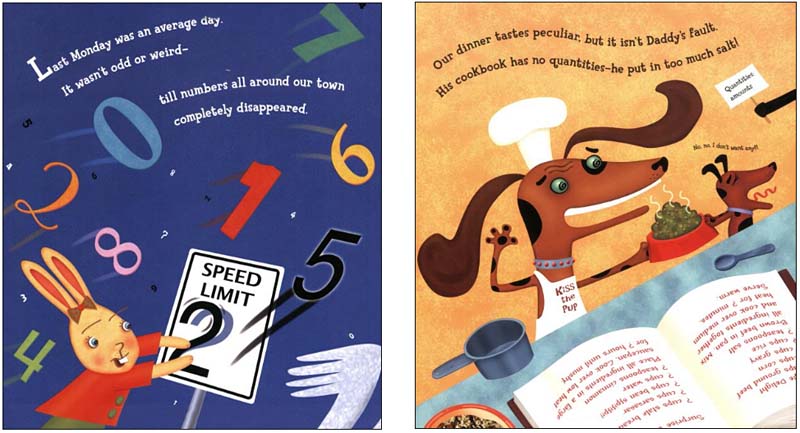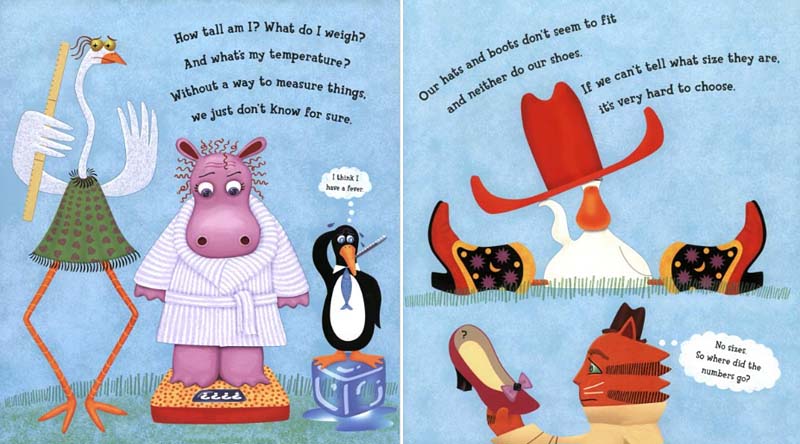 Related Activity
Read the book aloud, then have kids write down each time they come across numbers in their homes and community after school.
Where to now?
Now that you've seen this great book, what would you like to see now?  Please note that as an Amazon Associate, we earn from qualifying purchases.

---
You may also want to check out other cute and educational books by Loreen Leedy. She's quite prolific!  To learn more, click on the images below or here.  :)