Mighty Maddie

by Stuart Murphy & Bernice Lum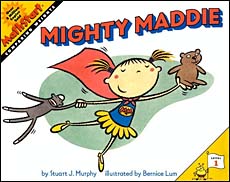 Little Maddie has to clean up her bedroom before her birthday party starts. To tackle the task, she imagines herself transformed into 'Mighty Maddie', and her cleaning spree provides a great lesson about the difference between light and heavy.
This MathStart series book is a cute, very basic introduction to the concept of weight. 
Interest Level:    Preschool - 1st grade 
Peek Inside:   Below are two sample pages from inside this book: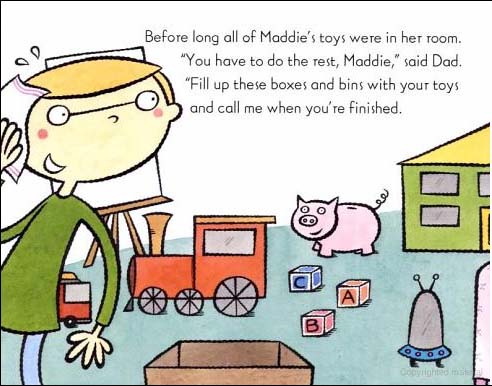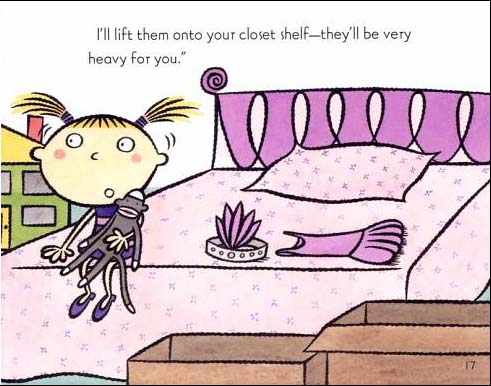 Where to now?
Now that you've seen this great book, what would you like to see now?  Please note that as an Amazon Associate, we earn from qualifying purchases.

---
This book is one of the MathStart series books. We LOVE the MathStart series. The stories are funny and cute...and SO effective for teaching the specific math concept being targeted. You can learn more about this great series of books by clicking on the book covers below or the link above.