Midnight Fright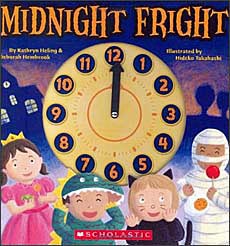 Midnight Fright
written by Kathryn Heling and Deborah Hembrook
illustrated by Hideko Takahashi
It's 1 o'clock on Halloween Day, and all the children have dressed in their Halloween costumes and gathered in the town center.
Each hour something exciting happens and the countdown continues all the way to midnight.
A die-cut hole in the cover reveals a large pretend clock with hands that can be moved to match the specific hour on the page. We read this book around Halloween to build on your children's excitement over the upcoming holiday.


Interest Levels       Kindergarten - 2nd grade 


See inside    
Below are sample spreads from inside Midnight Fright.  As you can see, there's a digital and an analog clock on every spread, plus each spread focuses on a new hour of the day.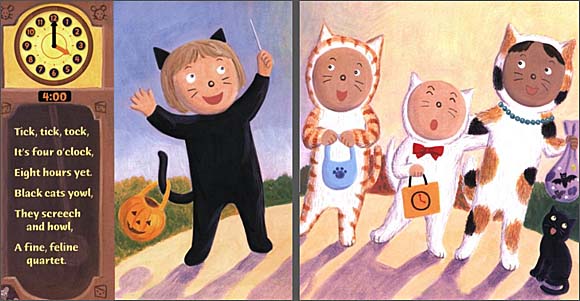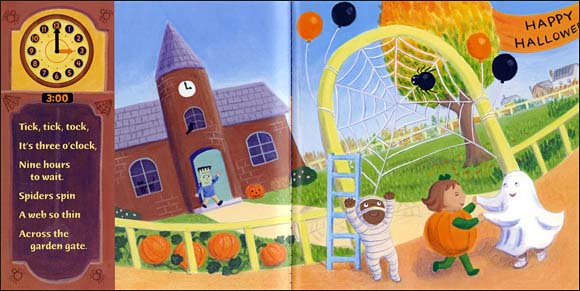 Where to now?
Now that you've seen this great book, what would you like to see now?  Please note that as an Amazon Associate, we earn from qualifying purchases.