Me and My Amazing Body
by Joan Sweeney
illustrated by Annette Cable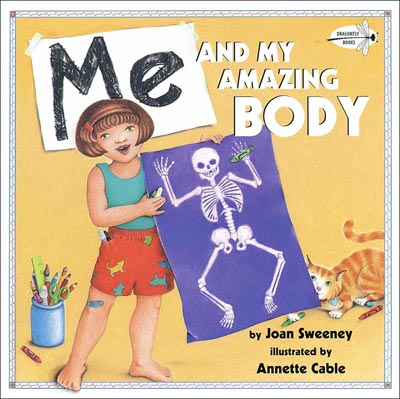 A young narrator guides readers through a tour of the human body, including parts of the human body that can be seen and parts that cannot. She explains how different parts of her body work--like her skin, brain, heart, stomach, bones, muscles, etc.
The text is written in kid-friendly explanations and language (ie: saying her heart is "like my own little engine.") And the illustrations are as educational and informative as the text. They're kid friendly while still being scientifically sound. :)    


Reading Levels
Interest Level:     Kindergarten - 2nd grade        
DRA Level:    28 
Grade Level Equivalent:  2.9                         
Lexile Measure:     NC710L

See inside
Here are the first two spreads inside this book. The book starts off with very basic information, and then increased the level of the information a bit as the book moves on. Overall, this is definitely a book for the younger grades.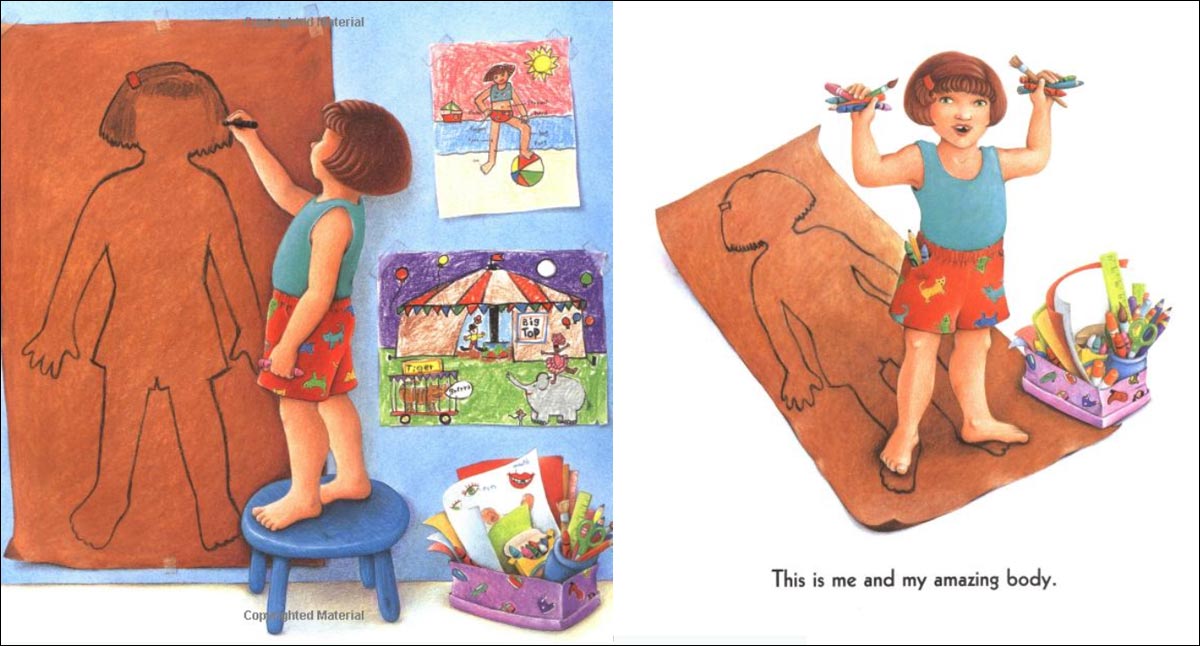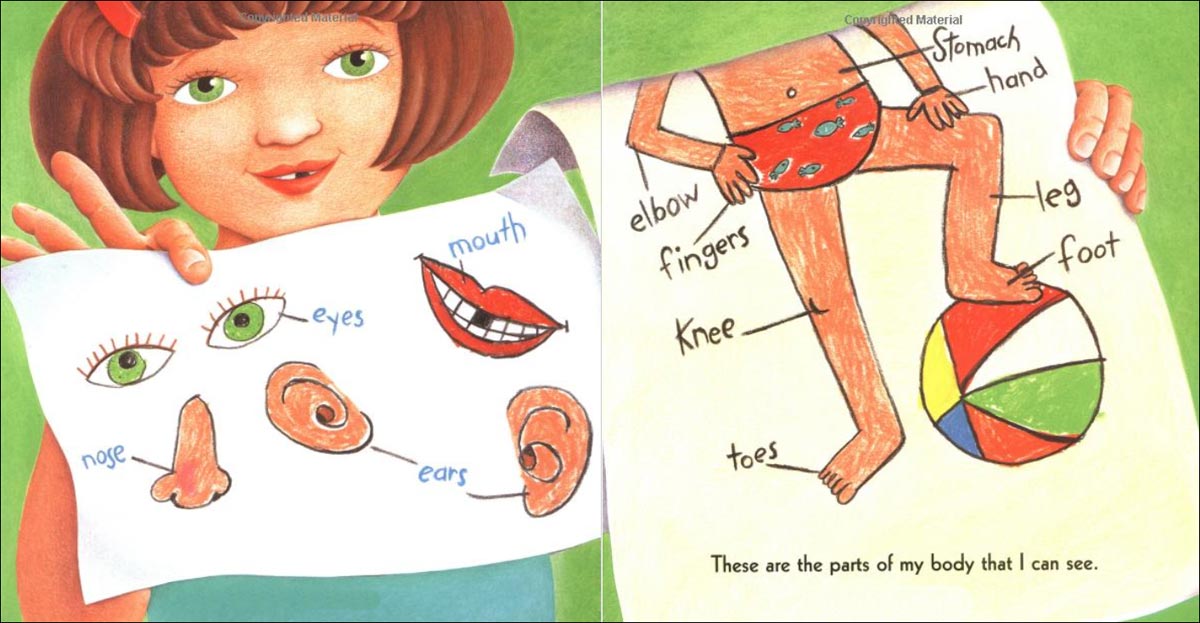 And here are a few more pages.  In the one on the right, the young narrator thinks about how her body is going to keep growing and then imagines herself at different older ages in life. These spreads are fairly representative of the amount of text on the pages and the difficulty level of the body concepts that are covered.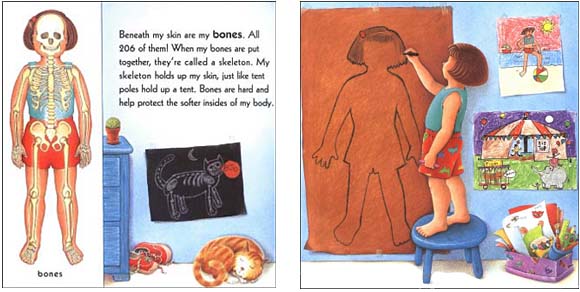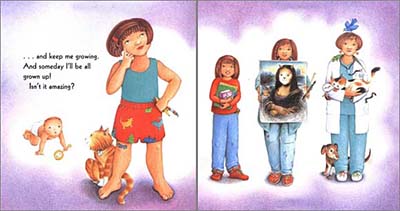 Where to now?
Now that you've seen this great book, what would you like to see now?  Please note that as an Amazon Associate, we earn from qualifying purchases.