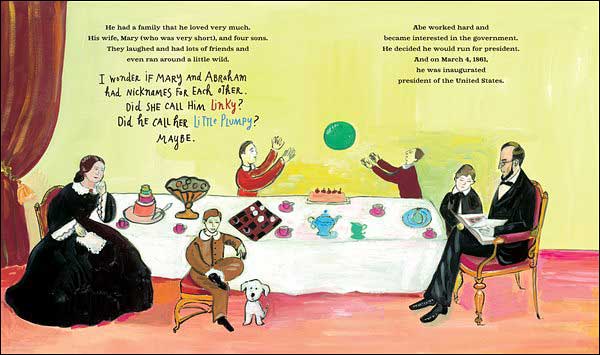 Looking at Lincoln
by Maira Kalman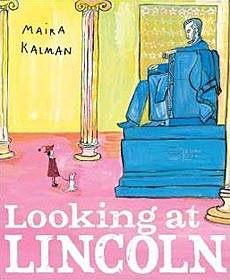 Looking at Lincoln is ADORABLE!  This memorable book is told through the voice of a little girl who is curious about Abraham Lincoln, so she does a little reading at the library and then shares what she learns about his life and his legacy. 
Author / illustrator Maria Kalman does a good job of "explaining" Lincoln in a young person's voice, with words and examples that children will understand.
This is really three books in one:
-a kid friendly review of his childhood through his presidency
-a discussion of what he cared about and was passionate about
-a hint of the legacy he left behind (in thought and in physical items, like money)
Most books only cover one of those topics, or try to cover them all in too much detail for this young audience.  We think Looking at Lincoln is PERFECT for young kids who may have never heard of Lincoln.  We use it in our own classrooms each year around Presidents Day. :)


This book got great reviews
"Rather than pen a textbook profile, Kalman portrays heartfelt admiration through poignant imagery." -Publishers Weekly, starred review
"Bright gouache illustrations that are as colorful as springtime in Arles." -Horn Book
"Appealingly childlike...Kalman's artwork is the main attraction here...Each page offers visual treats in a Matisse-like palette." -Kirkus Reviews
"Embellished with childlike wonderings...Powerful emotional impact." -Booklist

Reading Levels
Interest Level:  Kindergarten - Grade 3
Grade Equivalent: 1.6  
Lexile Measure:  480L

Note: There's about 5 or 6 pages that we paraphrase rather than read, since they are a bit too advanced for our first graders.  Those pages are about the civil war and slavery. We want to briefly mention those topics to our little ones since they help the kids grasp Lincoln's importance in our country's history. But they don't need a lot of detail about that at such a tender age, right? Without even pre-reading, you will be able to paraphrase these pages easily, as Kalman's illustrations are a great guide. This book is aimed at K-3, so it's good that Kalman included these pages. Second and third graders can probably grasp their meaning (perhaps with some interjections from you).  Please don't let this dissuade you from getting this fabulous book! It is definitely one of our favorites for teaching about Lincoln to little ones!


See Inside Looking at Lincoln

Below are the first two spreads from inside this book. We LOVE Kalman's style, don't you? :)And, if you fall in love with Maira Kalman's illustration style (like we have), be sure to check out her adorable and funny ABC book What Pete Ate?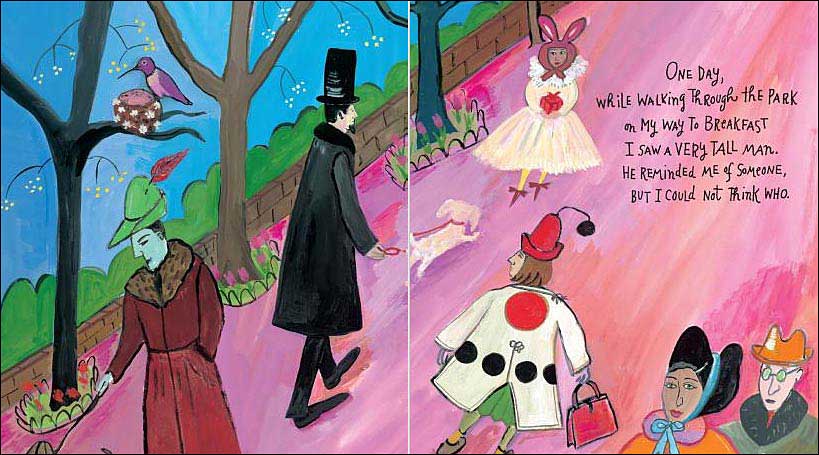 Looking for kids books on Abraham Lincoln?  Check out our

sale kids books on Lincoln & Washington


Just $2.75 each!  Check out our list of kids books about Abraham Lincoln and George Washington. We often have this fantastic book in our inventory.  If we don't currently have this exact book today, there are likely lots more good books to choose from about this particular topic. All at 50% off retail!


return to list of Abraham Lincoln books or American History books or President's Day books