Lincoln Tells a Joke
How Laughter Saved the President
(and the Country)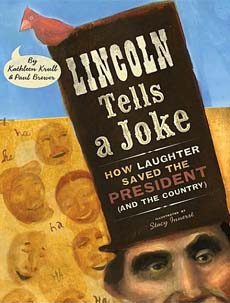 Lincoln Tells a Joke: How Laughter Saved the President (and the Country)
by Kathleen Krull and Paul Brewer
illustrated by Stacy Innerst
Poor Abraham Lincoln! His life was hardly fun at all. A country torn in two by war, citizens who didn't like him as president, a homely appearance--what could there possibly be to laugh about? And yet he did laugh. Lincoln wasn't just one of our greatest presidents. He was a comic storyteller and a person who could lighten a grim situation with a clever quip.
This unusual biography of Lincoln highlights his life and presidency, focusing on what made his sense of humor so distinctive--and so necessary to surviving his tough life and times. This book makes Lincoln seem cool.  Kids will dig it. :)

This book got great reviews
"Innerst's colorful and unconventional acrylic illustrations cover the entire page and are the perfect complement to both the text and the subject matter, making this a standout biography."  (School Library Journal, starred review)
"Laughter is not only good medicine. It can also be a political tool, human motivator, and saving grace, as the authors show in this upbeat overview of Lincoln's life."  (Booklist)


Interest Level:  Grade 3 - Grade 4            Lexile Measure: 860L

Below are some sample pages from inside this book. We love the illustration style, don't you? :)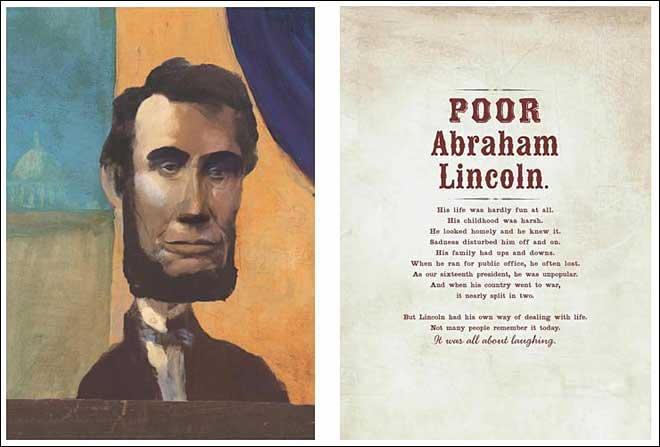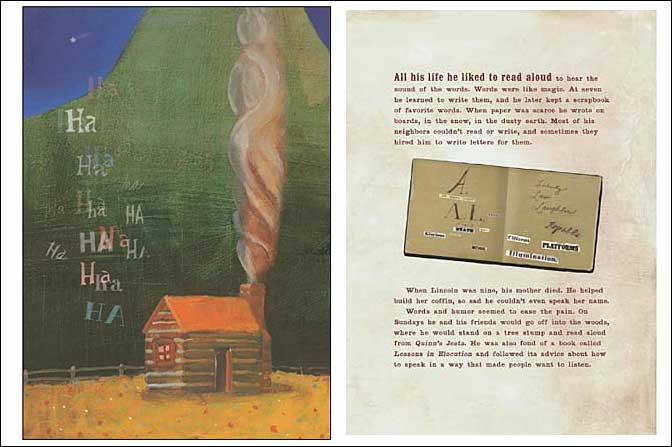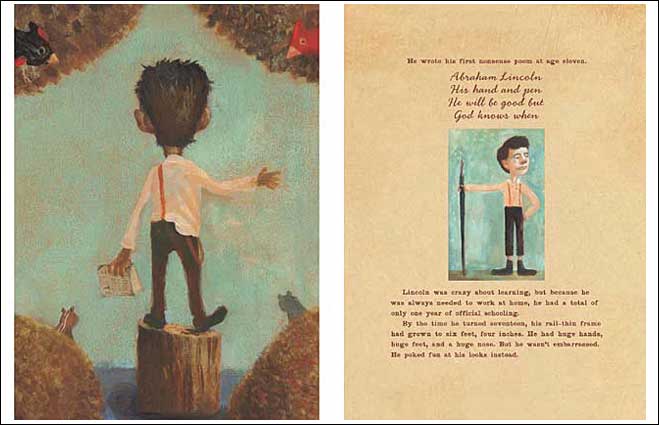 Looking for kids books on Abraham Lincoln?  Check out our

sale kids books on Lincoln & Washington

Just $2.75 each!  Check out our list of kids books about Abraham Lincoln and George Washington. We often have this fantastic book in our inventory.  If we don't currently have this exact book today, there are likely lots more good books to choose from about this particular topic. All at 50% off retail!

Please note that if you purchase an item from Amazon, they give us a small referral fee. And that helps us cover the costs of this website.



return to list of Abraham Lincoln books or American History books or President's Day books