Lincoln Shot:
A President's Life Remembered

Lincoln Shot. So begins this intimate portrait of Abraham Lincoln. Conceived as a one year anniversary edition of a newspaper, dated April 14, 1866, strongly evocative of the time and the nation's mood. The moment-by-moment recital of the events of the day that ended in assassination holds readers enthralled awaiting the tragic end. The account of the flight, capture, and hanging of some of the conspirators is riveting.
From there, Denenberg moves to the log cabin in Kentucky and Lincoln's life unfolds. The boy, the man, the husband and the father is portrayed as a trifle clumsy, often unsure of himself, and plagued by dark moods. Denenberg's Lincoln is ambitious and modest. He struggles with his role as leader as the Civil War nears.
In the third part of the book, the year-by-year account of the Civil War is seen through Lincoln's eyes. Every defeat and every victory deepens his struggle and resolve.
Interest Level:  Grade 4+

Award-winning artist Christopher Bing evokes an 1866 newspaper with pen-and-ink scenes from Lincoln's life: Lincoln wrestling Jack Armstrong, Lincoln taking vows with Mary Todd, Grant and Lee at Appomattox, and Booth shooting Lincoln.  Below are sample pages from inside Lincoln Shot: A President's Life Remembered by Barry Denenberg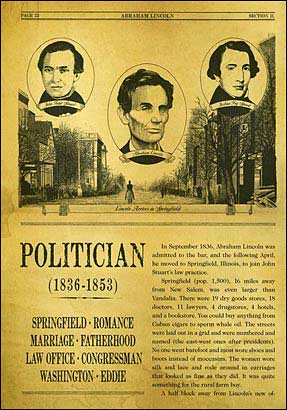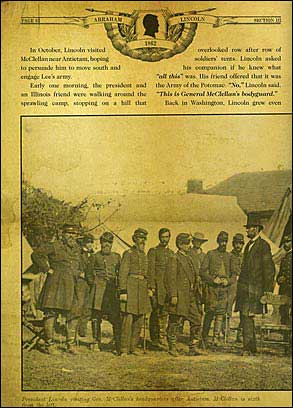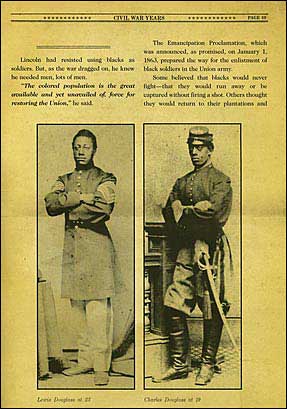 Looking for kids books on Abraham Lincoln?  Check out our

sale kids books on Lincoln & Washington

Just $2.75 each!  Check out our list of kids books about Abraham Lincoln and George Washington. We often have this fantastic book in our inventory.  If we don't currently have this exact book today, there are likely lots more good books to choose from about this particular topic. All at 50% off retail!

Please note that if you purchase an item from Amazon, they give us a small referral fee. And that helps us cover the costs of this website.


return to list of Abraham Lincoln books or American History books or President's Day books