Lincoln: A Photobiography
by Russell Freedman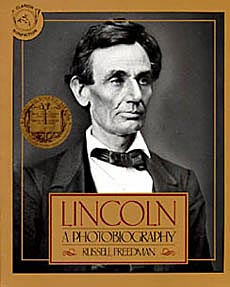 School Library Journal began its review of Lincoln: A Photobiography by saying: "Few, if any, of the many books written for children about Lincoln can compare with Freedman's contribution." That is certainly a strong statement, but we can't say we disagree. If you are going to have one book about Lincoln in your Grade 5-9 classroom, this should probably be it.
Freedman provides a compelling and complete portrait of Abraham Lincoln, describing his boyhood, his family life with Mary and his children, his early professional life, his presidency, and his assassination. Throughout, the reader gets a sense of who Lincoln was as an individual, what he believed, what he stood for, and what he thought regarding controversial issues.  School Library Journal ended its review by saying "Like Lincoln himself, it stands head and shoulders above its competition." Again, we agree.
At the end of the book, Freedman provides helpful resources, like:
- A Lincoln Sampler -- five pages of some of Lincoln's better known quotes
- In Lincoln's Footsteps -- a detailed list of ten Lincoln memorials, monuments...
- Books About Lincoln -- dozens of related book suggestions for further reading

He also includes a thorough index, and together with the absorbing text, the ample photographs, the and extra informational sections, this a fantastic resource for student reports on Lincoln.
Reading Level
Interest Level:  Gr. 4-7
DRA Level:  50
Lexile Measure: 1110L
Grade Level Equiv:  6.5
Guided Reading:  V
Awards Won
Newbery Award Winners --1988 Medal
American Library Association's Notable Children's Book 1988
Society of Children's Book Writers and Illustrators' Honor 1987
School Library Journal Best Book of the Year
See inside Lincoln: A Photobiography

Here are sample spreads from inside this book. As in all Freedman's books, this title includes numerous illustrations. In fact, there's a large photograph or illustration on virtually every spread, each adding greatly to the content. That is one thing that makes Freedman's books true standouts---the selection and use of historical photographs, diagrams, illustrations, and period advertisements that spark curiosity and pull even casual browsers in!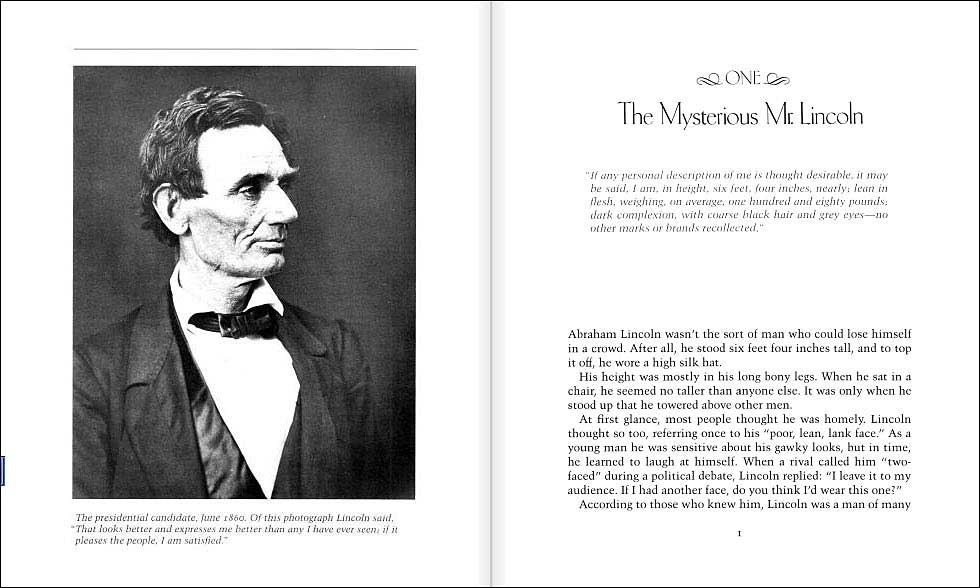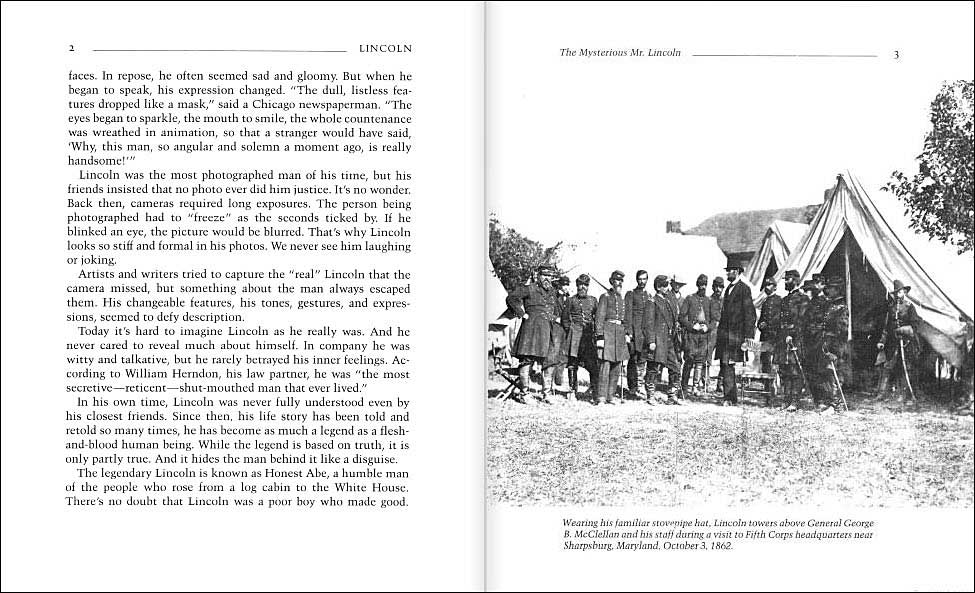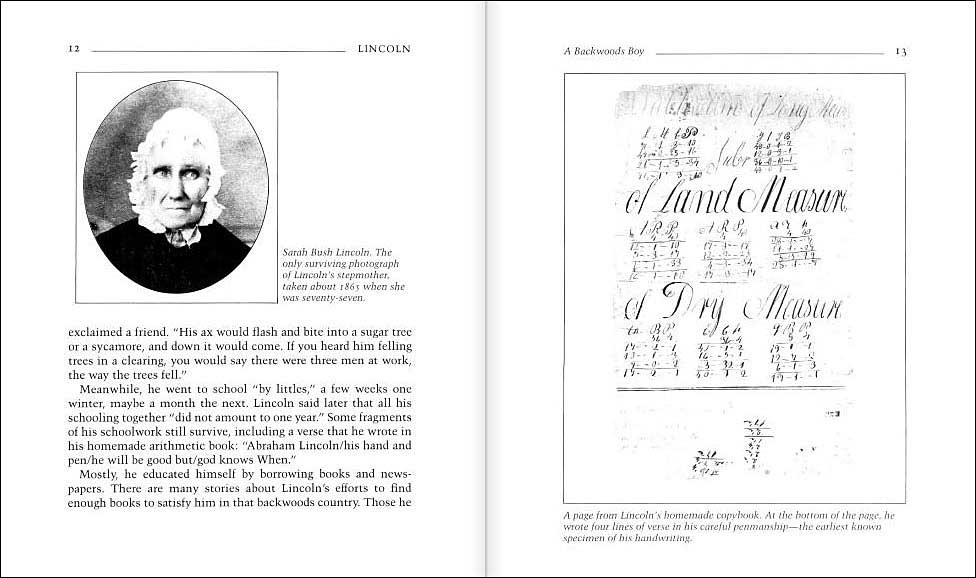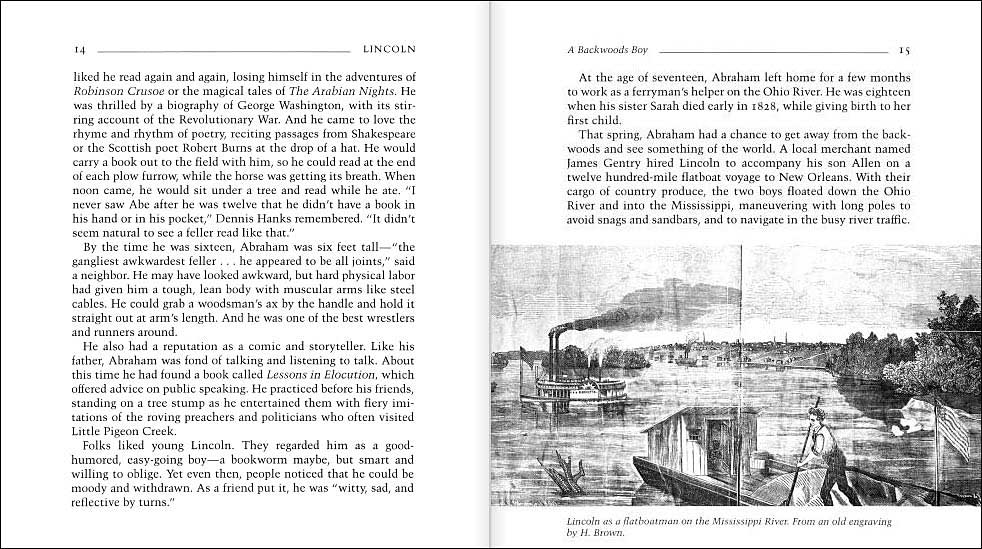 Looking for kids books on Abraham Lincoln?  Check out our

sale kids books on Lincoln & Washington

Just $2.75 each!  Check out our list of kids books about Abraham Lincoln and George Washington. We often have this fantastic book in our inventory.  If we don't currently have this exact book today, there are likely lots more good books to choose from about this particular topic. All at 50% off retail!


return to list of Abraham Lincoln books or American History books or President's Day books