Let's Count to 100!
by Masayuki Sebe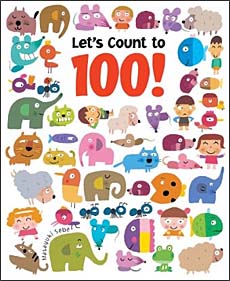 This book gives kids loads of opportunities to do exactly what the title says: count to 100 on 11 different spreads packed with cute, brightly colored objects. There's no storyline, but the illustrations are so engaging that kids can spend hours pouring over all the details.
This book reminds us of all those childhood hours spent pouring over Richard Scary books! Each spread has 100 items on it, making this fun book ideal for kids who need practice counting beyond 10. Some spreads ask the reader to count a particular type of item (ie: "There are 100 cats! How many have striped tails?") 

Actual numbers aren't included in any of the spreads, however, so this isn't a book for learning numbers, but rather a book for practicing counting.


Reading Levels
Interest Level: age 3+           DRA Level: 10           Guided Reading: F       


Peek Inside
Below are sample spreads from inside this cute book: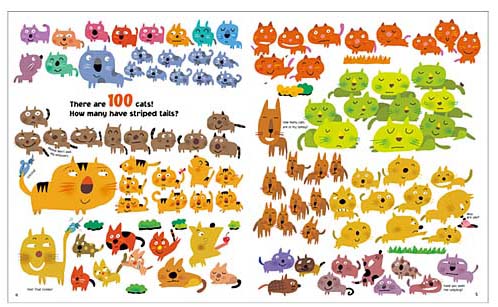 Please note that if you purchase an item from Amazon, they give us a small referral fee.



---