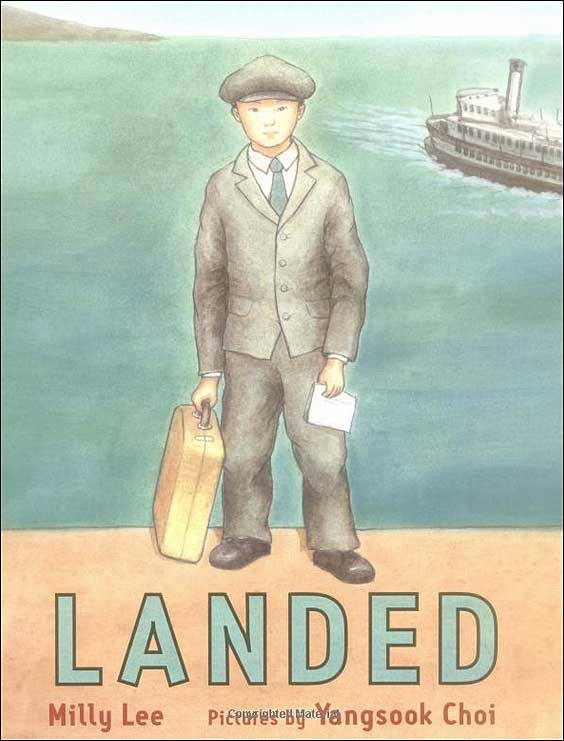 Landed
by Milly Lee
illustrated by Yangsook Choi
Based on a true story, 12-year-old Sun studies hard to be able to answer questions correctly to prove he's his father's son and get into America. Upon arrival he is detained for a month due to the 1882 Chinese Exclusion Act.
In a starred review, Booklist said " The story is told with quiet restraint; there are no emotional partings from Sun's mother in China, no tearful reunions with older brothers already in California. But the tension is always there, and Choi's beautiful, full-page oil paintings, in sepia tones and shades of green, are quiet and packed with feeling."
And School Library Journal said "Chois soft illustrations, reminiscent of those in Allen Says Grandfathers Journey (Houghton, 1993), capture the spirit of the time with beautiful visual detail. This is a significant book; from it, students will learn much about this chapter in U.S. history."
One thing that we love is that this book is NOT set at Ellis Island.  "Ellis Island may be well known to most schoolchildren, but its West Coast cousin is finally getting the attention it deserves." (The Bulletin for the Center of Children's Books)  Ellis Island is so important to teach, of course, but it's important to provide a fuller picture of early American immigration. This book helps do that.


Reading Level for Landed by Milly Lee:

Interest Level: Grade 3-5
DRA Level:  40
Lexile Measure: 790L
Grade Level Equivalent: 4.4
Guided Reading Level: R

Read-Aloud vs. Individual Reading:
For kids in third and most of fourth grade, this book will need to be a read-aloud rather than for individual reading, as children generally do not read on the reading level (difficulty level) of this book until the middle of fourth grade. The majority of fifth graders should be able to read this book independently.

Awards Won by Landed by Milly Lee

National Council for Social Studies Children's Book Council Notable Trade Book in the Field of Social Studies
Cooperative Children's Book Center Choice 



See Inside Landed by Milly Lee:
Below are sample spreads from inside this book.   The oil paintings are rich with historical details in this vivid recounting, based on the author's father-in-law's experiences, of a disturbing chapter in Chinese American history.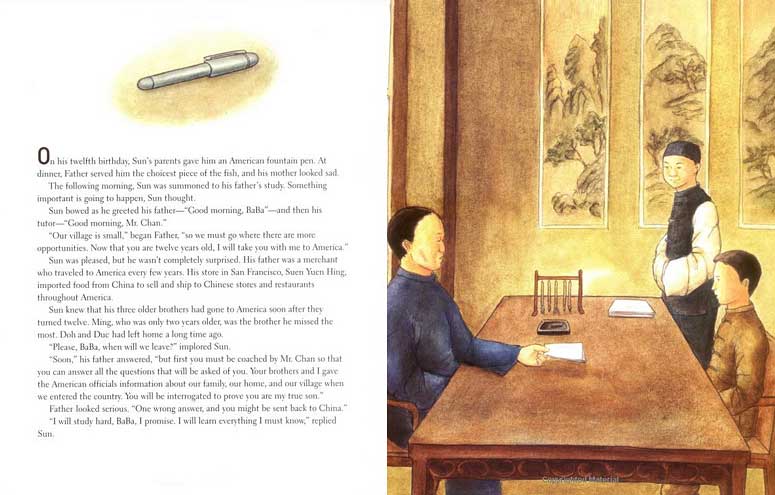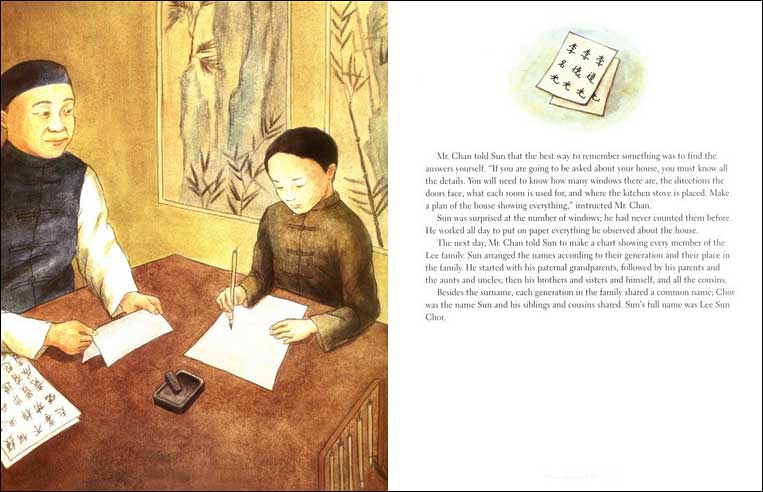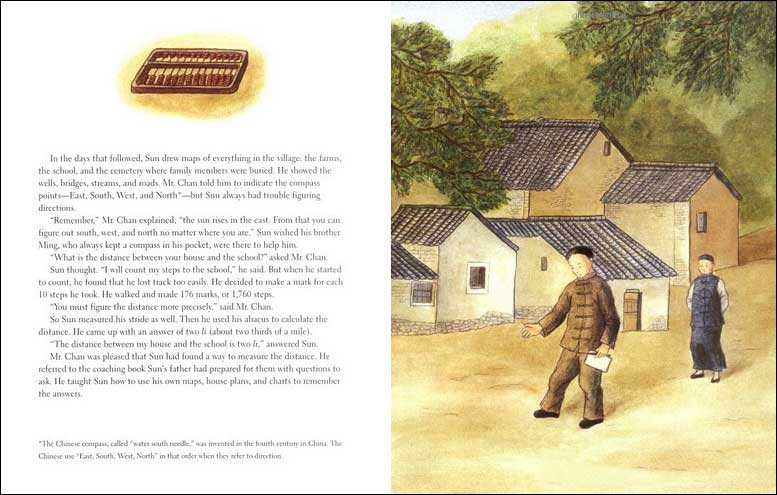 Landed
by Milly Lee

Lesson / Activity Ideas

We found a website with some suggestions on using this book--and other children's books about early American immigration--in the classroom. The unit is called Faces of Immigration and it used children's books to introduce students to the immigration experience of those arriving on the west coast of America. It's a five-day unit.  To access this FREE unit, click here:  Landed by Milly Lee lesson/activity idea