Below are sample pages from inside Lacey Walker, Non-Stop Talker, an adorable book about a little girl who is always
always talking, never listening...and how she learns to start listening.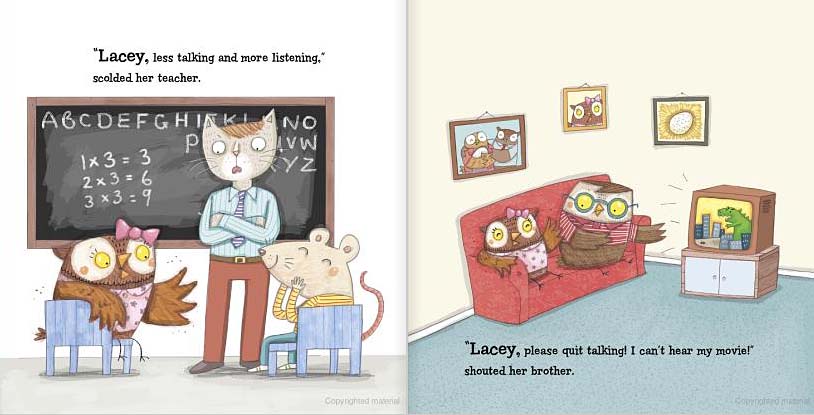 Where to now?
Now that you've seen this great book, what would you like to see now?  Please note that as an Amazon Associate, we earn from qualifying purchases.