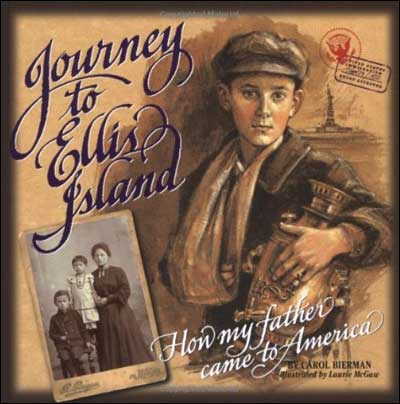 Journey to Ellis Island:
How My Father Came to America  
by Carol Bierman
Based on a true story, this beautifully illustrated picture book shares the story of 11-year-old Yehuda and his family, who trek across Europe, then board a ship for America, only to be denied entry at Ellis Island. Will they have to go back? 
In addition to teaching about early immigration in the United States, this book is also great for teaching character traits like optimism, making brave choices, and overcoming obstacles in pursuit of a dream.


Reading Level for Journey to Ellis Island
Interest Level:  Gr. 3-8
DRA Level:  40
Lexile Measure: 750L
Grade Equivalent: 5.3
Guided Reading: R
Read-Aloud vs. Individual Reading:
For kids in third and fourth grade, this book will need to be a read-aloud rather than for individual reading, as children generally do not read on the reading level (difficulty level) of this book until the middle of fourth grade. The majority of fifth to eighth graders should be able to read this book independently.

See Inside Journey to Ellis Island
Below are sample spreads from inside this book.  We absolutely love these beautiful illustrations!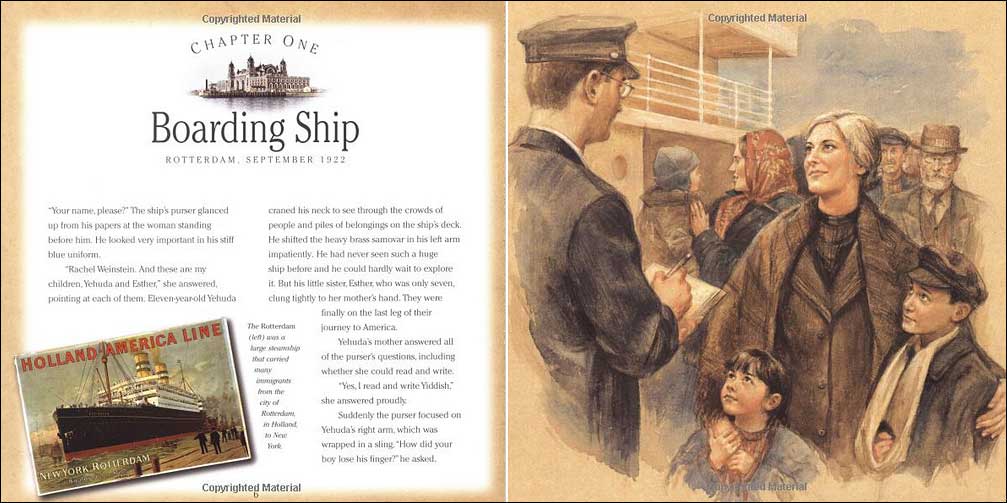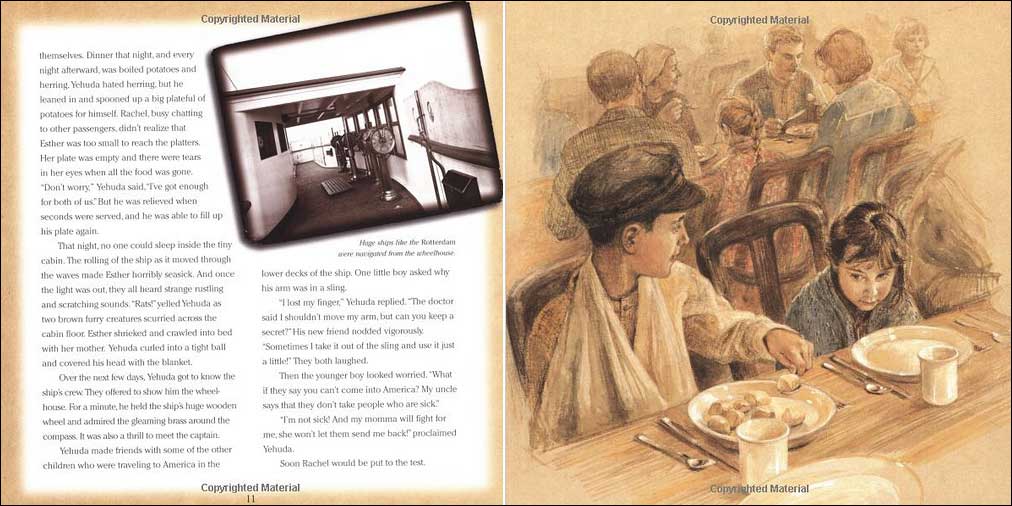 Where to now?
Now that you've seen this great book, what would you like to see now?  Please note that as an Amazon Associate, we earn from qualifying purchases.