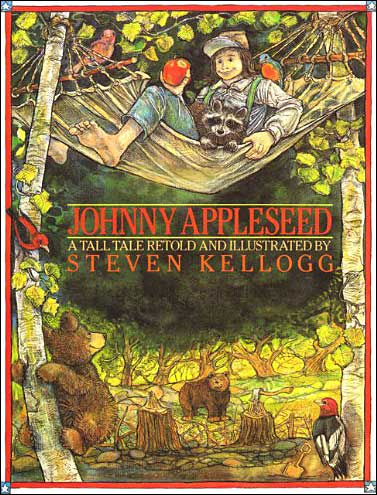 Johnny Appleseed: A Tale Retold
by Steven Kellogg
This "polished blend of fact and fiction" (Publisher's Weekly) is a concise retelling of the life of Johnny Appleseed, from his 1774 birth in Massachusetts to his travels throughout the countryside, spreading apple seeds and colorfully told adventure and Bible stories.
There is a fair amount of text per page, but the illustrations are "brimming with the lush detail for which Kellogg has become famous" (School Library Journal) and will therefore keep your students engaged while you read the text on each spread. 
This title is the third book in Steven Kellogg's tall tale trio. The other two books in the series are written about tall tale characters Pecos Bill and Paul Bunyon.

Our students love all books by Steven Kellogg.  We read this book as a read aloud, as well as Millions to Measure and Best Friends and the Missing Mitten Mystery and Pinkterton series books and more.  And after we read them to the class, we put them in our class libraries, and it never fails -- the kids always pick them up during independent reading so that they can pour over all the details.  Kids love these books!


Reading Level for Johnny Appleseed by Steven Kellogg:
Interest Level:  Grade 2-4
DRA Level:   40
Lexile Measure:  920
Grade Level Equivalent:  4.7
Guided Reading Level:  Q

Read-Aloud vs. Individual Reading:
For kids in second and third grade, this book will need to be a read-aloud rather than for individual reading, as children generally do not read on the reading level (difficulty level) of this book until the end of third grade. The majority of fourth graders should be able to read this book independently.

See Inside Johnny Appleseed by Steven Kellogg:

Fans of Steven Kellogg's other books will immediately recognize his trademark luminous, highly detailed illustrations. This spread at right occurs near the beginning of the book, when a young John Chapman is picking apples in his family's Massachusetts orchard as a boy. The final sentence of the text reads "John loved to watch the spring blossoms slowly turn into the glowing fruit of autumn."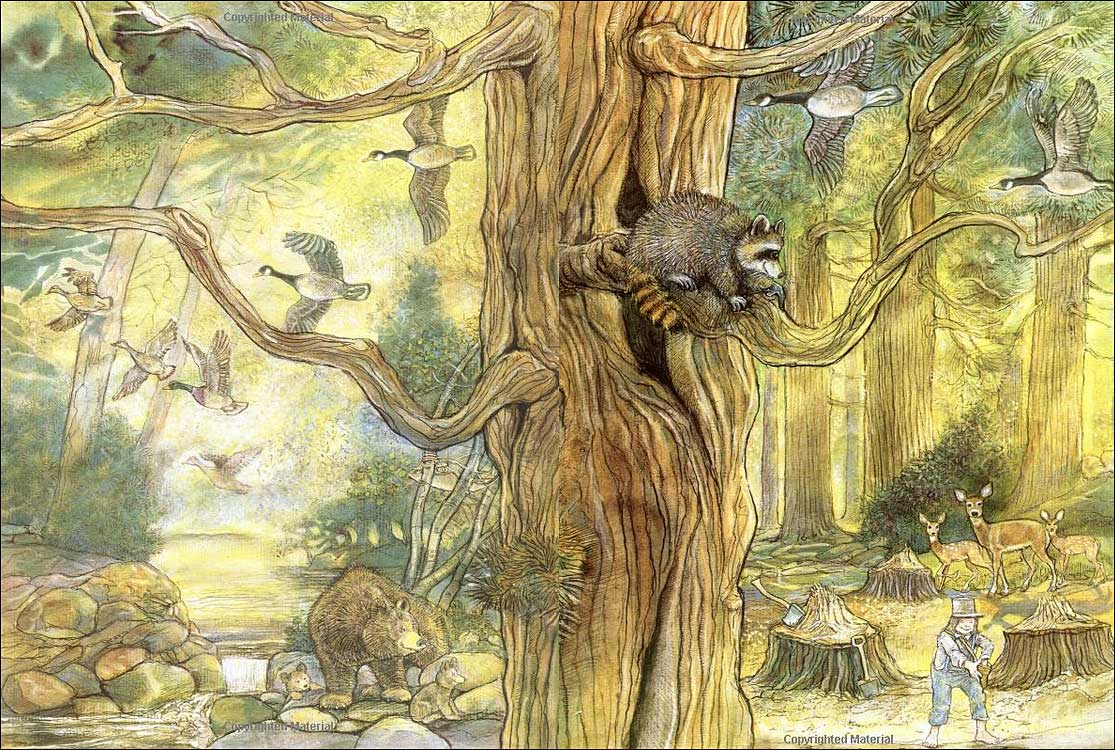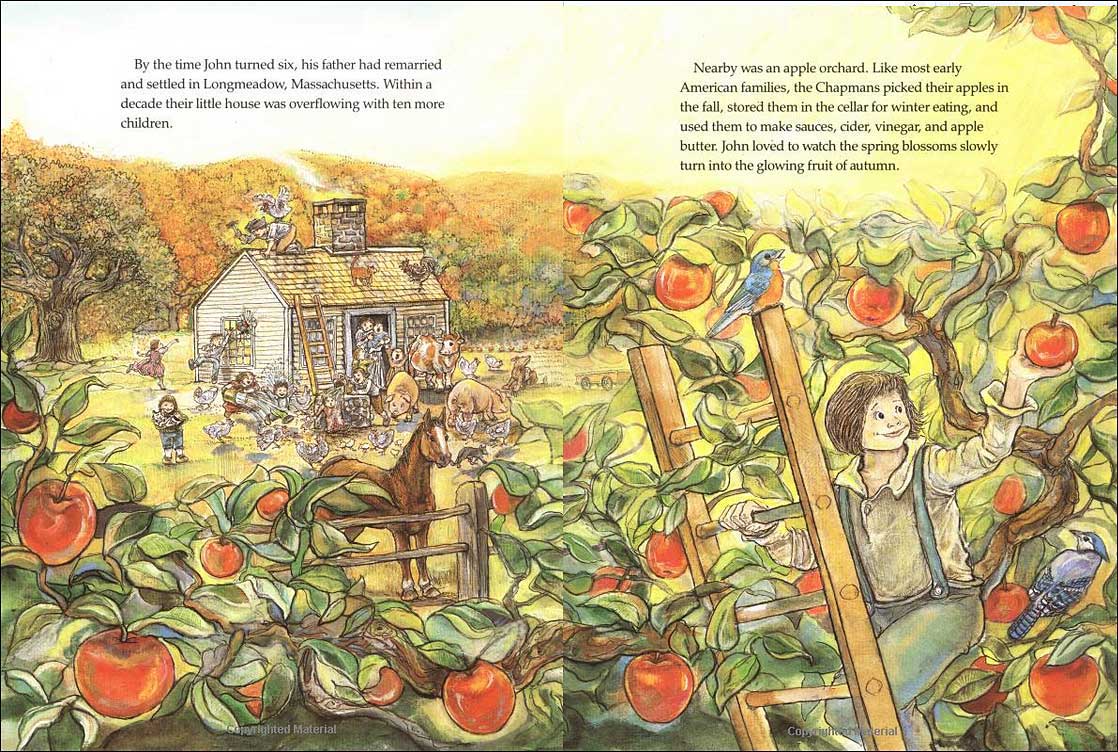 Lesson / Activity Ideas for Johnny Appleseed by Steven Kellogg:

We found two Pinterest boards that are FULL of fun, cute, educational activities to do about Johnny Appleseed.  You could use this book as a lead in, to teach kids about John Chapman and his life, and then do one of the many activities that are listed on these curated lists:
Johnny Appleseed Activities list #1