Johnny Appleseed
a poem by Reeve Lindbergh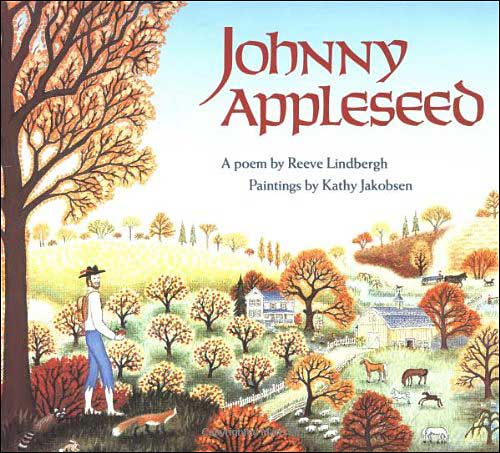 illustrated by Kathy Jakobsen
While most books focus on the larger-than-life, legendary aspects of Chapman's life, this quiet book focuses on the man's devotion, kindness, and respect for all living things. In fact, Publisher's Weekly concluded its review of the book with the following statement: "Too many versions of the Johnny Appleseed legend make him into a superhero; this work shows him as a gentle, religious man on a mission, a lover of the land with a consuming interest in the environment."
Lindbergh's folk art illustrations are "captivating...rendered in deep tones of rustic blues, browns and golds" --a perfect complement to the story. Admittedly, we really like this style of illustration, but even those unfamiliar with the style will pour over these pages in delight!
A Booklist Editor's Choice Award and Redbook Award winner!

Reading Levels
Interest Level:  Grade 1-4                     DRA Level:  40         
Grade Level Equivalent:  4.5                Guided Reading Level: Q 

Below are sample spreads from inside this book--to give you an idea of how much text is on each spread and to show the charming, folk art illustrations.  This is the first spread in the book, and sets the scene for the story with the following text:  "In the early days of the American frontier, when most of this nation was still wild, unsettled land, there lived a man of great courage and gentleness who traveled through the wilderness, planting apple seeds. His name was John Chapman, though he came to be known to generations of Americans as  'Johnny Appleseed'. This is one story about his gift to our country."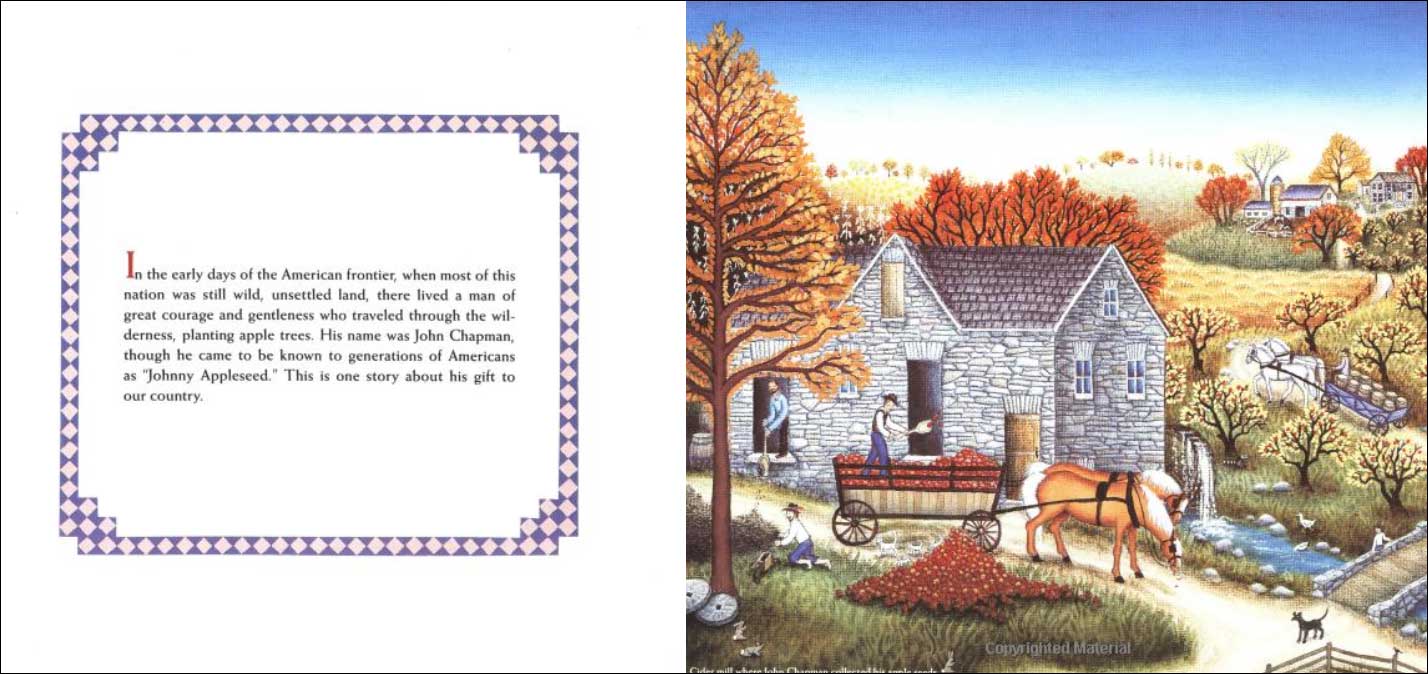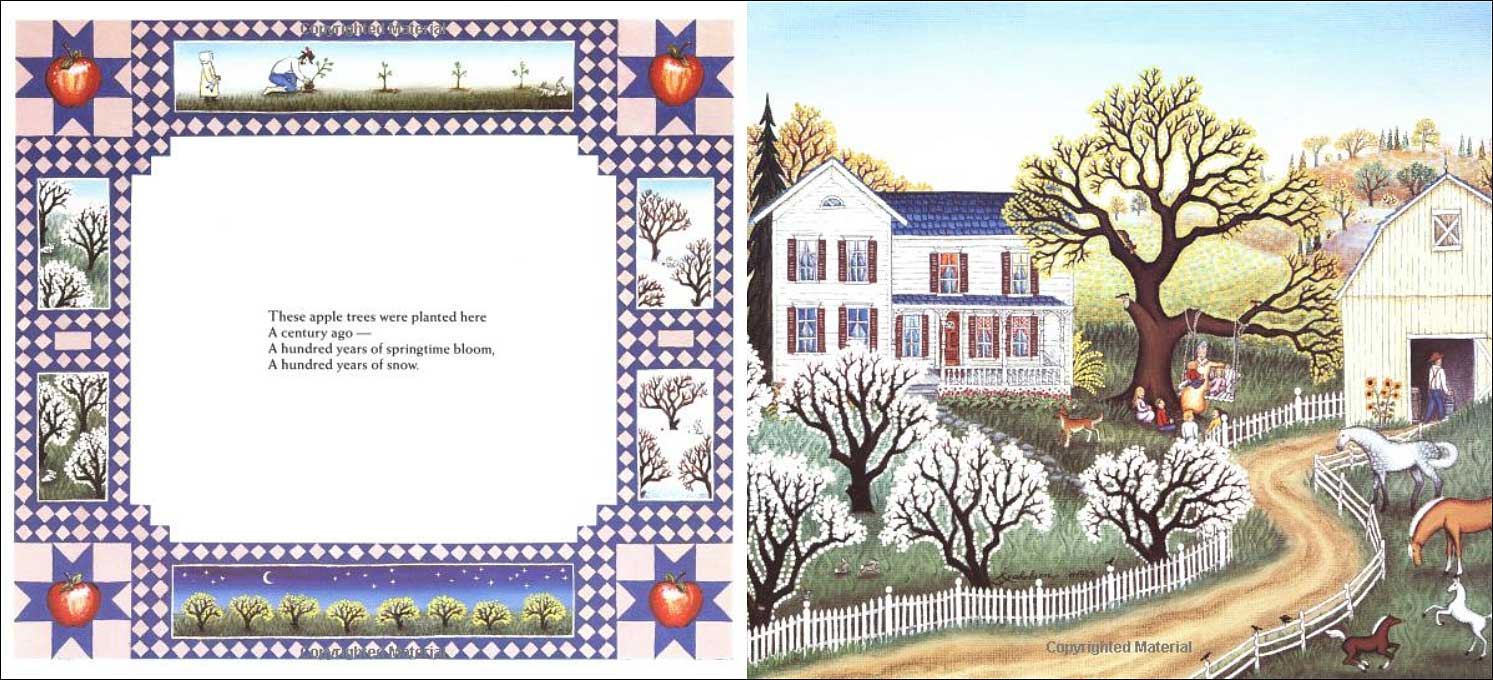 Where to now?
Now that you've seen this great book, what would you like to see now?  Please note that as an Amazon Associate, we earn from qualifying purchases.