Johnny Appleseed: The Legend & the Truth
by Jane Yolen


Below are sample pages from inside Johnny Appleseed: The Legend and the Truth by Jane Yolen.

But first, a summary of the book -- Everyone knows the legend of Johnny Appleseed, the man from Massachusetts who planted apple trees all the way to California. But the true story of Johnny Appleseed, or John Chapman, is even greater than the legend. In deft and lyrical prose, Jane Yolen tells the whole story of an individual who forever changed the landscape of America. Breathtaking paintings by award-winning artist Jim Burke illuminate the historical detail of this man's life while capturing all the magic and mystery of his legend.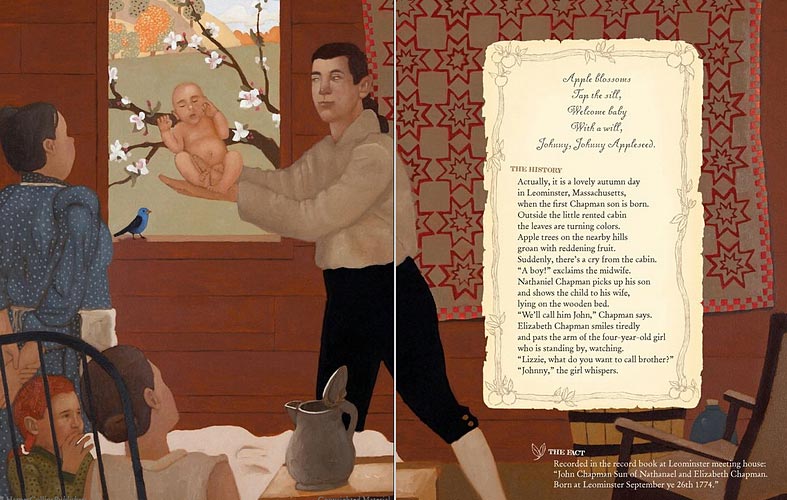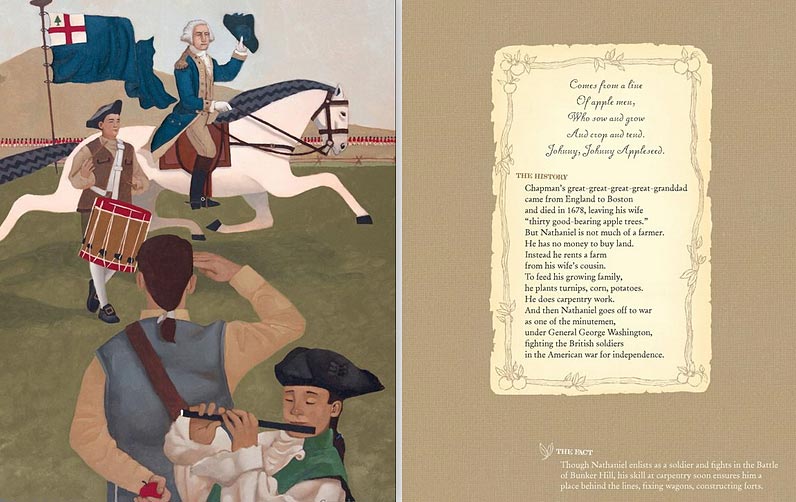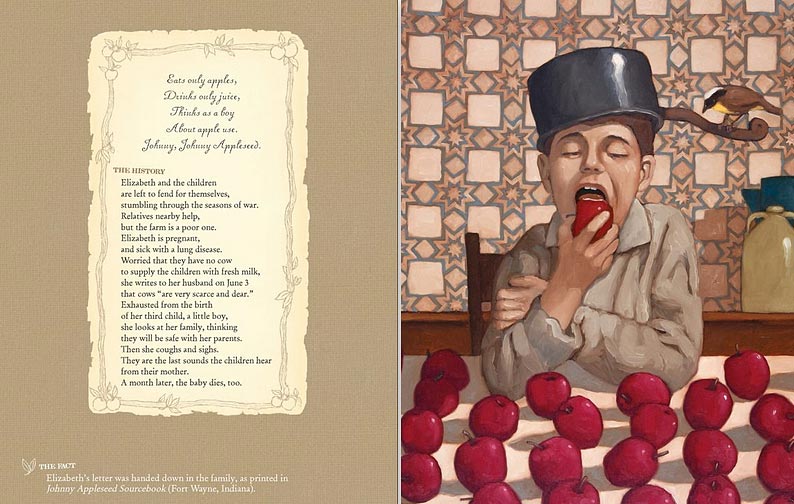 Where to now?
Now that you've seen this great book, what would you like to see now?  Please note that as an Amazon Associate, we earn from qualifying purchases.