Jamie O'Rourke and the Pooka
Below are sample pages from inside Jamie O'Rourke and the Pooka, the adorable Tomie dePaola sequel to Jamie O'Rourke and the Big Potato.


But first, here's a quick summary: When Jamie O'Rourke's wife leaves him alone for a week, it's up to Jamie to do the housework. But Jamie isn't just the laziest man in Ireland, he's also the messiest! When a magical pooka arrives unexpectedly and starts to do the dishes and sweep the house, Jamie thinks that maybe he's the luckiest man in Ireland as well. But will Jamie's good fortune-and his pooka's housekeeping-last?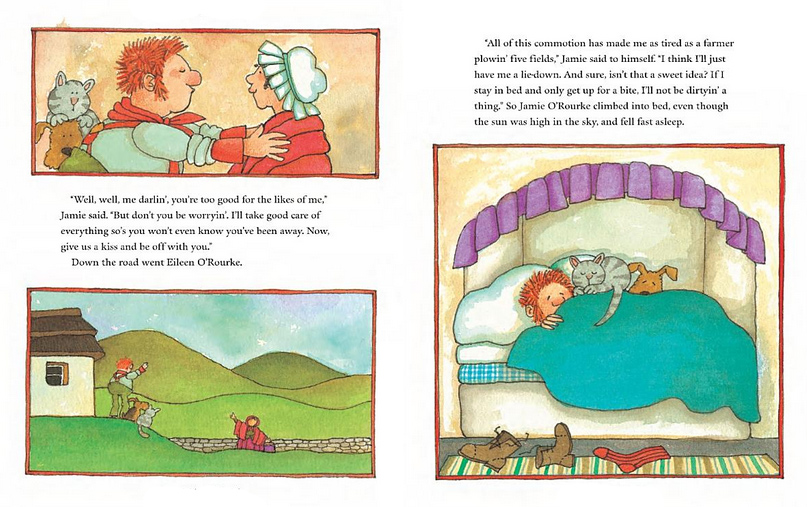 Where to now?
Now that you've seen this great book, what would you like to see now?  Please note that as an Amazon Associate, we earn from qualifying purchases.