In a Nutshell
by Joseph Anthony

by Joseph Anthony; illustrated by Cris Arbo
In a Nutshell is a moving story about the stages of life and the circle of life, captured by the same author and illustrator of The Dandelion Seed. In this story, an acorn drops from a great oak and grows. Animals nibble at it and a fire threatens it, but the little acorn overcomes many challenges and eventually grows tall enough to tower over the forest and observe the changing landscape below.
This beautiful title is science and inspiration!  If you are looking to add some books on plants to your lesson or classroom library, get this one!  This excellent book was a Parent Council Outstanding Children's Book Selection for 2000!


Reading Levels
Interest Level:         Kindergarten - Grade 4
Grade Equivalent:   Level 2.3
Guided Reading:     Level H
DRA Level:              Level 14
Lexile Measure:       540L

See inside
In a Nutshell
Below are sample pages from inside this book.  Hopefully these samples are big enough that you can read the text.  In full size, the illustrations really are beautiful!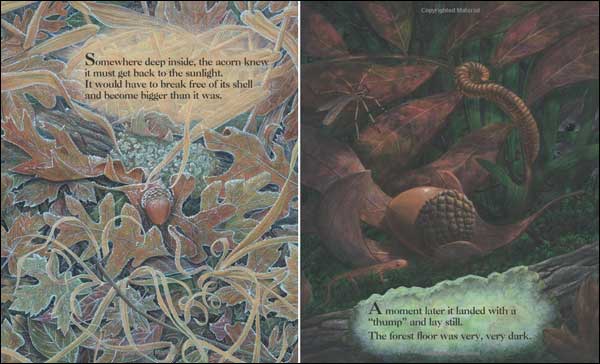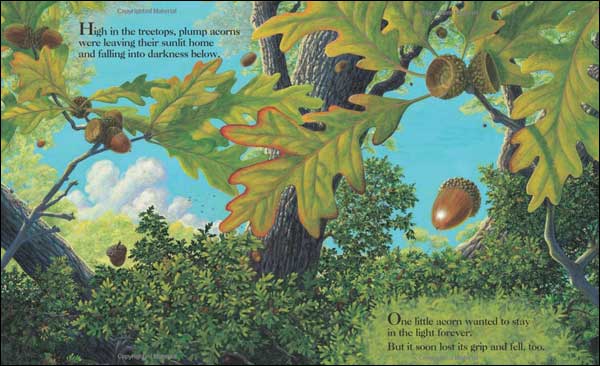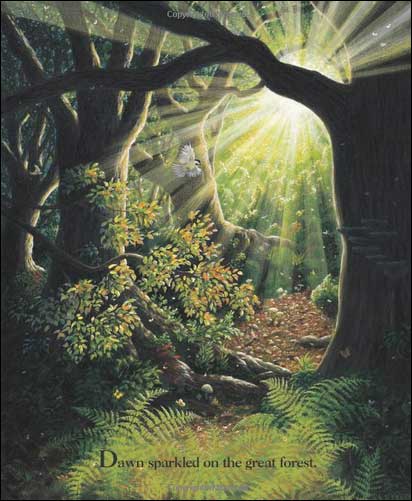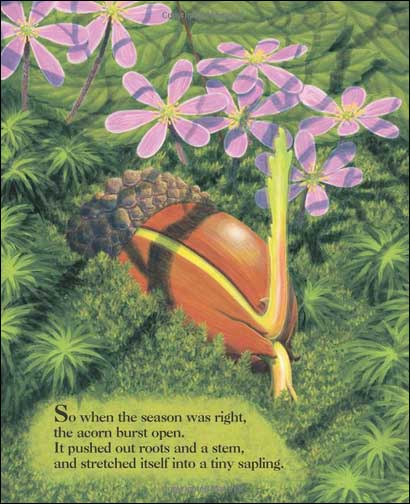 Where to now?
Now that you've seen this great book, what would you like to see now?  Please note that as an Amazon Associate, we earn from qualifying purchases.