If You Were an Antonym
by Nancy Loewen & Sara Gray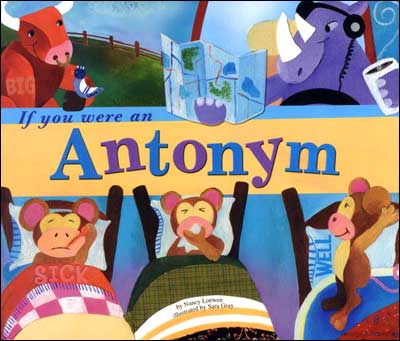 This Word Fun companion book to If You Were a Synonym is a great resource for early lessons on antonyms, teaching what they are and providing page after page of examples. (ie: "If you were an antonym, you would be a word that is the opposite of another word... The room could be dark or light....Your dad's radio is either on or off...")
Charming, brightly colored illustrations and bouncy, engaging text about antonyms make this book a great resource. Definitions and examples are straight- forward and kid-friendly, and the antonyms are printed in capitals and in a different color to help them stand out. Gray's illustrations are cute and illustrate the synonyms well (although they may be too young for 3rd graders?)  The last few pages include directions for a related game, a glossary, and a resources list.


Reading Levels
Interest Level:  Grade 1-3            Lexile Measure: 570L

Below are two sample pages from inside this book. We love the fun, bright illustrations in these Word Fun books, and as you can see, they really do a great job of teaching the language arts topic being highlighted: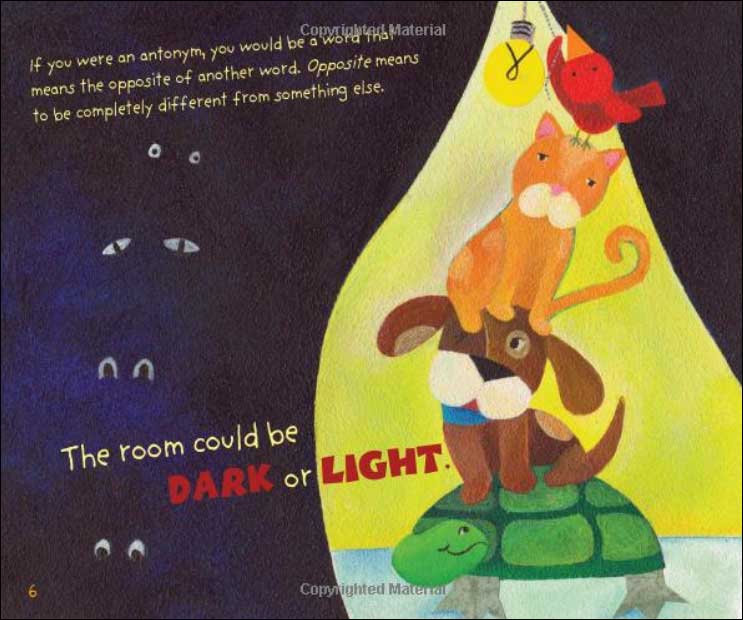 Where to now?
Now that you've seen this great book, what would you like to see now?  Please note that as an Amazon Associate, we earn from qualifying purchases.

You may also want to check out other Word Fun series books.