If You Were a Verb
by Michael Dahl & Sara Gray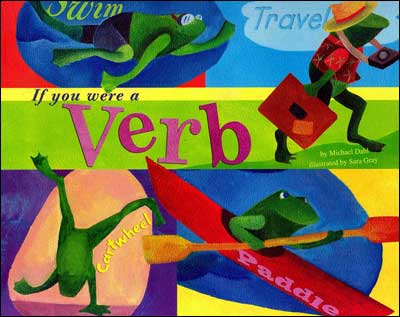 With the help of whimsical illustrations that help readers visualize the text, If You Were a Verb defines verbs and gives examples of helping verbs, linking verbs, and past, present, and future verbs.  We love this series (Word Fun), and this is really a great resource for teaching verbs.
Our only concern with this book is that it covers A LOT of ground -- from very basics about what a verb to is much more complicated aspects of verbs, like linking verbs and helping verbs.  (Not to imply that those aspects of verbs are so advanced or anything. They're just clearly a different grade level than lessons on "What is a verb?") Considering this, you will probably only teach part of this book to your class, depending on the grade level.  But, it's still a great purchase!  [ Think of it as a typical Teachers Pay Teachers packet -- it has 100 pages of stuff, so much that you can't possibly use it all. BUT you will end up using about 30 pages of it, and turns out, those 30 pages are so awesome that you now can't imagine teaching the subject without it. :)  ]

Interest Level: Grade 1-5 (?)                 Lexile Measure: 640L


See Inside:  Okay, we clearly were having a hard time picking one or two spreads to use as samples. We just love the layout of this book and the adorable illustrations. So...here are seven sample spreads from this book!  :)  If you can read the small type, you will see what we mean by some of the material being quite basic (the first four spreads) and other spreads covering more complex aspects, like helping verbs and linking verbs.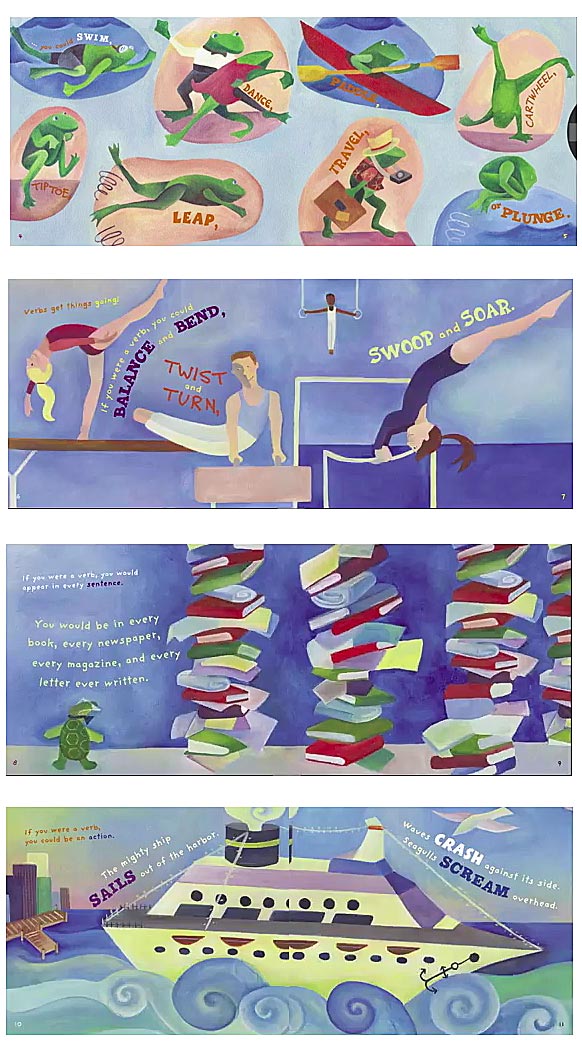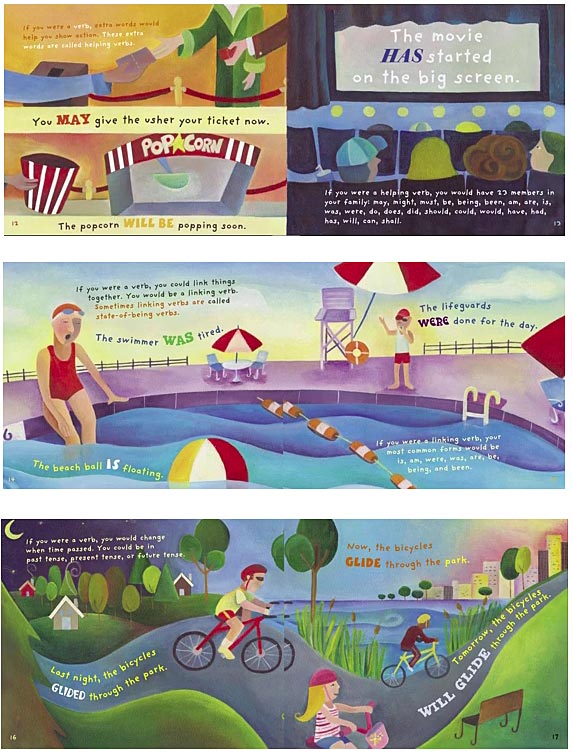 Where to now?
Now that you've seen this great book, what would you like to see now?  Please note that as an Amazon Associate, we earn from qualifying purchases.

You may also want to check out other books in the Word Fun series. They are great teaching aides!