If You Were a Contraction
(Word Fun series)

written by Trisha Shasken
illustrated by Sara Gray
As teachers, we can attest that teaching contractions can be very challenging ... but If You Were a Contraction can help. With the same funky illustrations as the other books in the series and lots of examples, this is a solid basic introduction.
We are baffled that these books aren't more well known because they really are great for teaching!  Booklist said, "Vibrantly colored, full-page illustrations, and a whimsical layout combine to offer children an accessible introduction to grammar."
Interest Level:  Grade 1-3               Lexile Measure: 350L


Below are the first five pages from inside the book--showing the illustration style and the Language Arts lesson.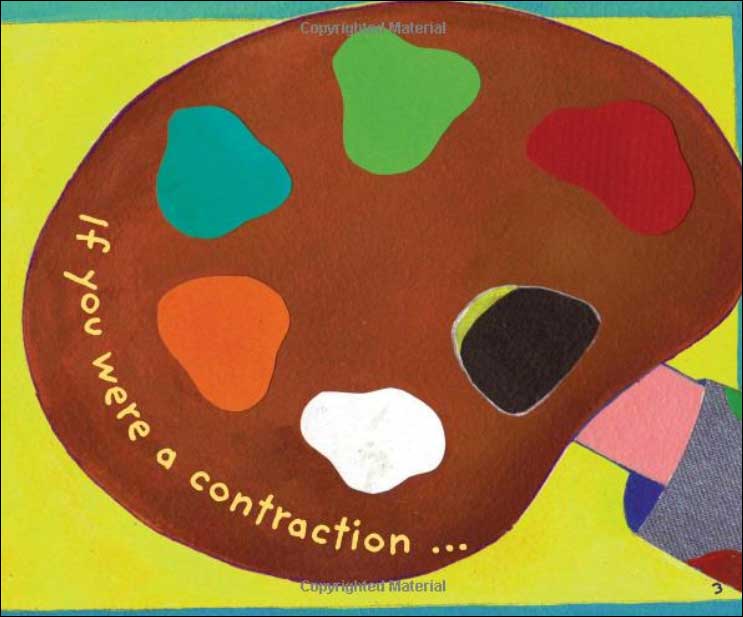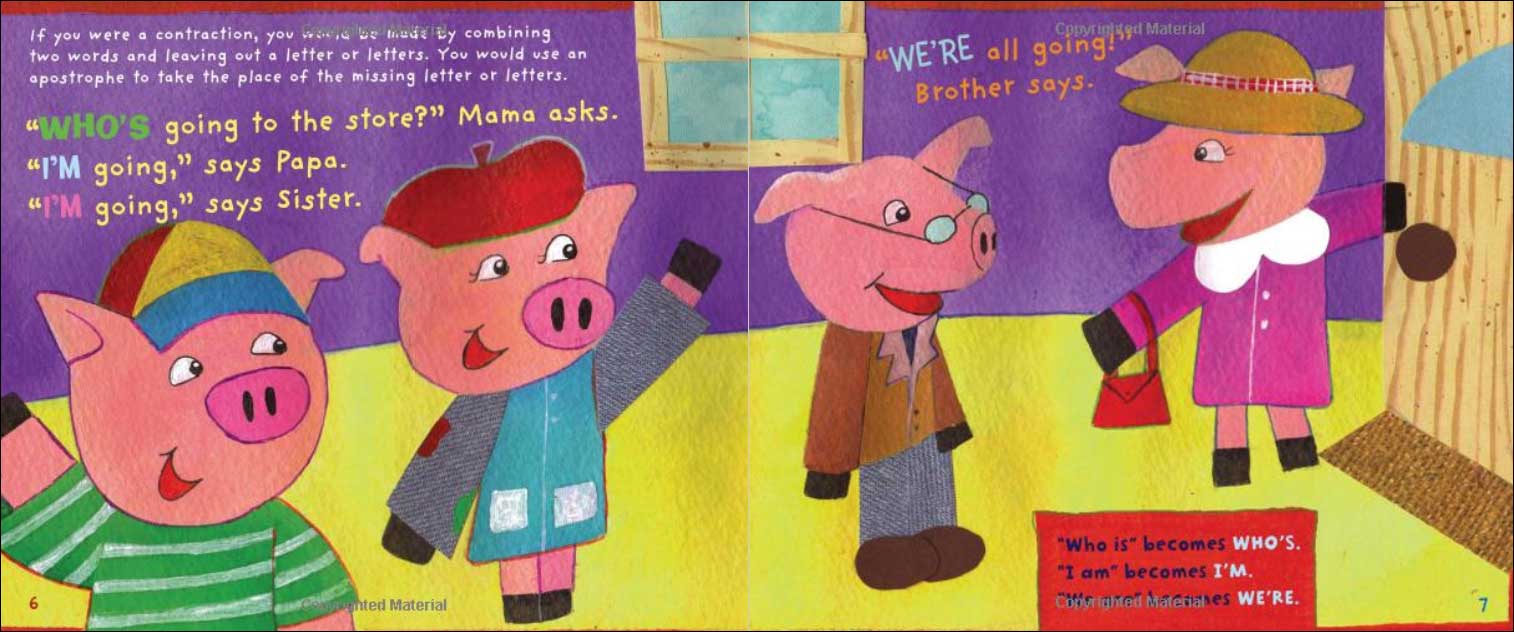 Where to now?
Now that you've seen this great book, what would you like to see now?  Please note that as an Amazon Associate, we earn from qualifying purchases.

BIG SAVINGS! Check out our

books for teaching language arts
Just $2.75 each! Save 50% off retail!  These books are a perfect supplement for making language arts lessons so much fun!