If You Made a Million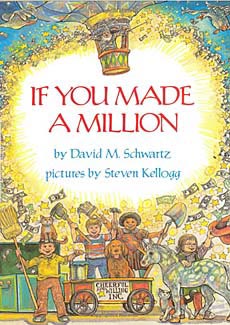 by David Schwartz
illustrated by Steven Kellogg
This clever sequel to How Much Is a Million teaches money in a funny, accessible way, bringing confusing financial concepts down to a level that children will understand.
Topics include saving and spending, writing checks, interest, the relationship between accomplishing tasks and getting paid, and more. Steven Kellogg's bright, 'magical' illustrations add to the success of this book.

If you are teaching money, this is a great resource, but a lot of ground is covered in the book, and the audience seems to increase with the page number.  Be sure to pre-read to see if some sections of the book should be skipped over.
Awards Won
  - American Library Association Notable Children's Book
  - Horn Book Fanfare Award Book
Reading Levels
Interest Level: Gr. 1-5          DRA Level: 34                 Lexile Measure: AD840L
Grade Equivalent:  3.9        Guided Reading:  O
See Inside
Below are two spreads from inside this book. These spreads talks about interest that money earns when deposited in banks. This book does do a good job of conveying the power of saving!  The text on the first page reads: "Or perhaps you'd like to save your dollar. You could put it in the bank, and a year from now it will be worth $1.05. / The bank wants to use your money, and it will pay you five cents to leave your dollar there for a year. The extra five cents is called interest. / If you waited ten years, your dollar would earn sixty-four cents in interest just from sitting in the bank.  / Are you interest in earning lots of interest? Wait twenty years, and one dollar will grow to $2.70."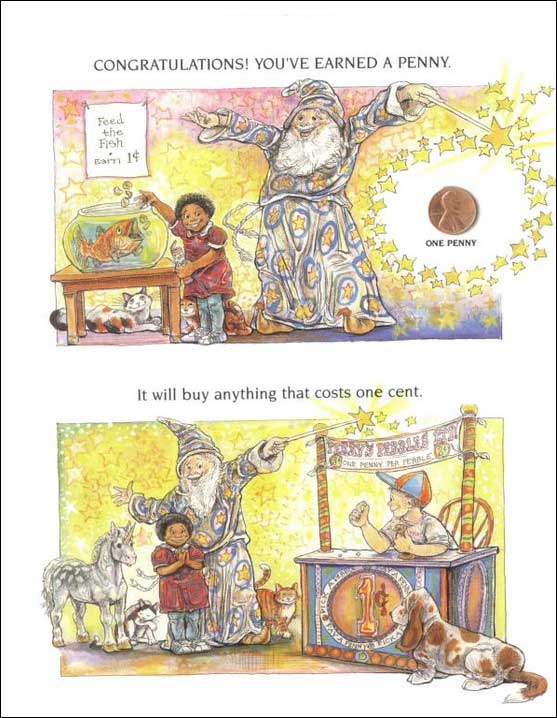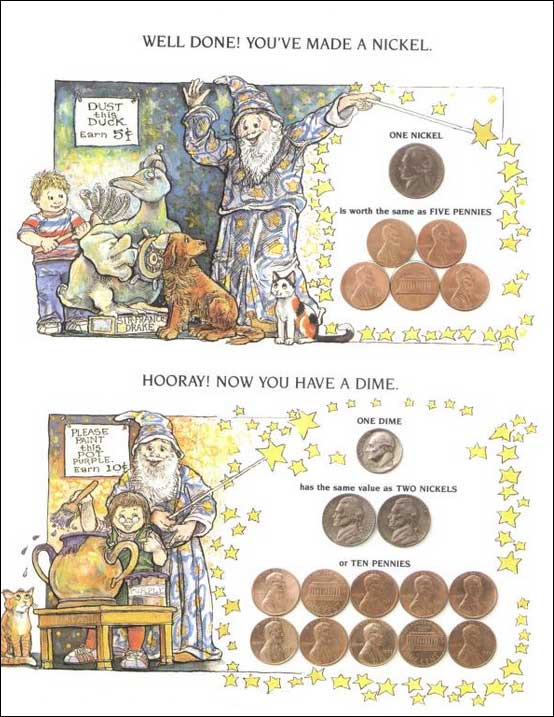 Where to now?
Now that you've seen this great book, what would you like to see now?  Please note that as an Amazon Associate, we earn from qualifying purchases.

---

David Schwartz and Steven Kellogg have teamed up to create three great math books for kids. To learn more about them, click on the images below or here.  :)




Or check out our list of children's books for teaching money to kids: