I.Q. It's Time
by Mary Ann Frazer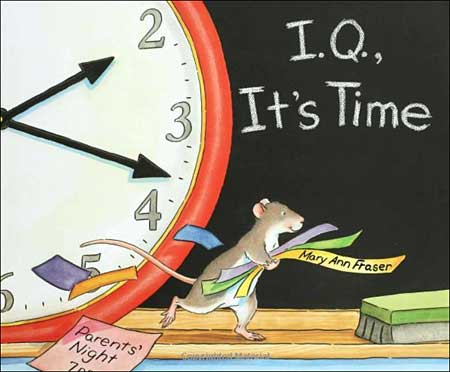 A little mouse named 'I.Q.' and his kid classmates have to get everything ready for Parents' Night , but there isn't much time left. And...it turns out that's what their class is learning that day---time! They learn about all kinds of timekeepers (analog, digital, stopwatch...), about the minute hand and hour hand, about how to read the face of a clock, etc. But with all this learning, will there be TIME for IQ to finish a gift for his parents before Parents' Night?
School Library Journal said "children will enjoy this amusing look at a school day as seen through the eyes of a mouse."

Interest Level:  Preschool - Kindergarten     

Below are sample spreads from inside this book: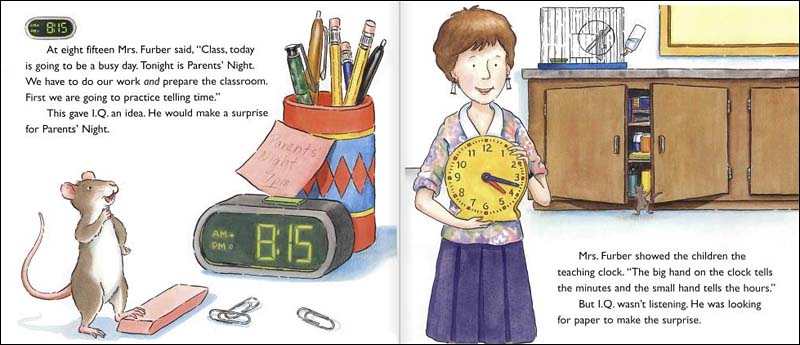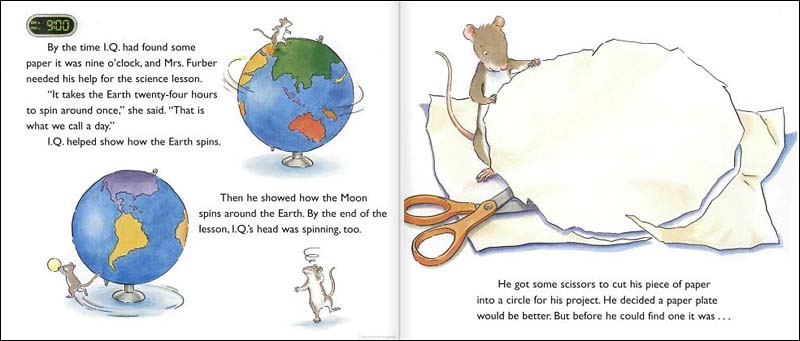 Where to now?
Now that you've seen this great book, what would you like to see now?  Please note that as an Amazon Associate, we earn from qualifying purchases.