I Wanna Iguana
by Karen Kaufman Orloff and David Catrow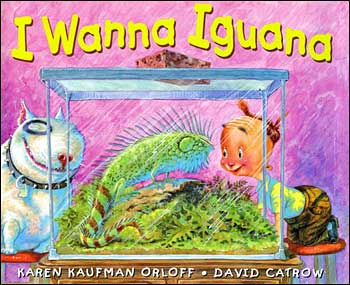 Alex desperately wants an iguana, but he can't seem to convince his mother. Told through an exchange of letters between the two, this hilarious book is complemented by comical and imaginative illustrations that perfectly capture the extreme position of their negotiations. School Library Journal ended their review of this book by saying, "The tale is perfect for reader's-theater presentations and could also be used effectively as a writing prompt... It will make even the most serious youngsters giggle."

There are two additional books in the series -- I Wanna Go Home and I Wanna New Room! They are both equally great!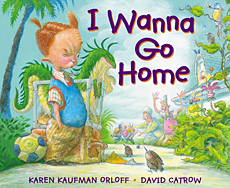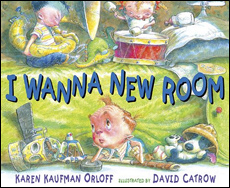 Reading Levels:  Interest Level:   Pres-Gr. 3   /   Grade Level Equivalent:  2.3   /   DRA Level:  16   /   Guided Reading:  J   /   Lexile Measure: 460L
Sample Pages:  Below are sample spreads from inside this book. Most spreads have a letter paired with a funny illustration. (Remember---mom is against getting an iguana, while Alex is the one who wants one.)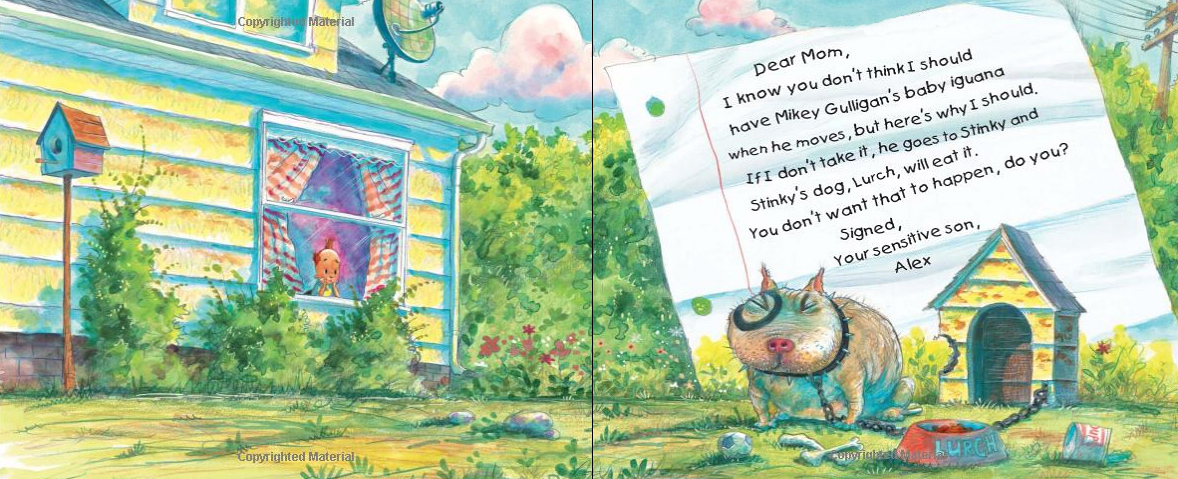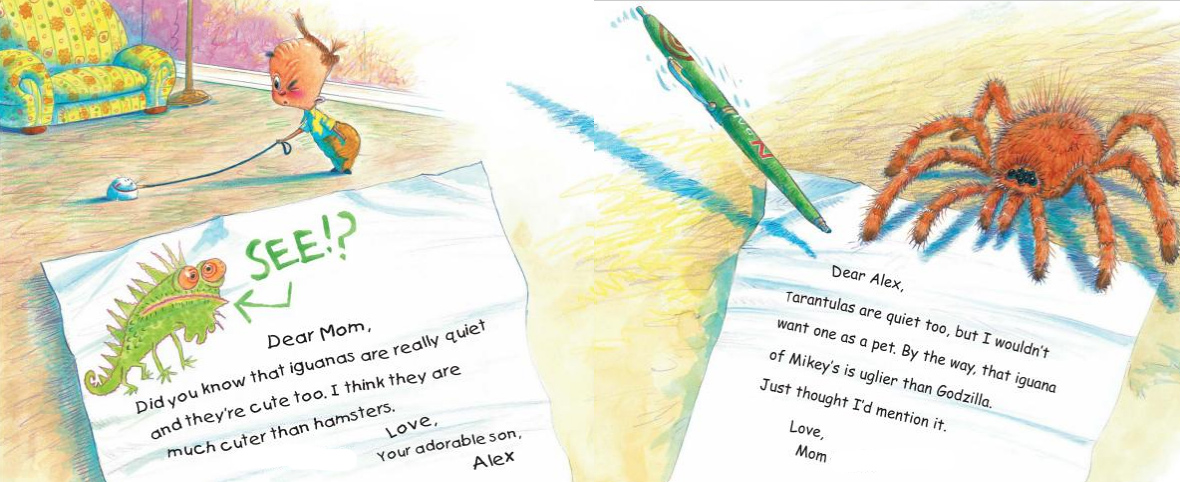 Where to now?
Now that you've seen this great book, what would you like to see now?  Please note that as an Amazon Associate, we earn from qualifying purchases.