I Spy Shapes in Art

by Lucy Micklethwait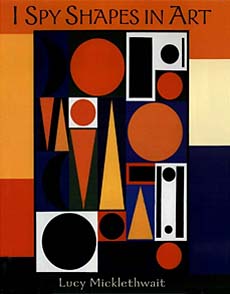 We try to ensure that we are reading a wide range of books to our students, not just the cute and funny ones. :)  This is a great book for that task, as it uses the work of well-known artists like Georgia O'Keefe, MC Escher, and Matisse to explore a range of different shapes.
There are 14 paintings in all, and the selections each contain a myriad of shapes...making for a fun and engaging 'shape hunt'.
Be sure to read the author's forward for tips on using this book for teaching!  In their review, Booklist promises that "the concept may be simplicity itself, but children will want to return again and again to the inviting pages."


Interest Level for this book: preschool - 4th grade


Below is a sample of one of the works of art included:



Please note that if you purchase an item from Amazon, they give us a small referral fee. And that helps us cover the costs of this website.

---