I Face the Wind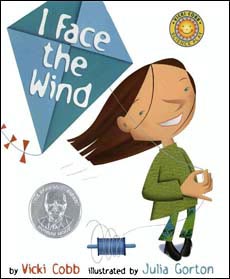 by Vicki Cobb
illustrated by Julia Gorton
Air and wind are notoriously challenging for children to understand. They can sense the wind, but can't see it. So what is it really? This title by well-known children's science writer Vicki Cobb uses age- appropriate language and charming illustrations to teach children the basics of wind. Includes some simple activities for children to 'experience' the wind.


We agree with Booklist, who said, "The book's strength is...[that it] takes into account the active learning style of young children." (This book is part of a series called 'Science Play.)


American Library Association Robert F. Sibert Informational Book Honor
American Library Association Notable Children's Book


Interest Level: Preschool -Grade 2                Lexile Measure:  AD540L
See Inside This Book

Below are sample spreads from inside this book.  As you can see, the illustrations are a great addition to the text, as they clearly depict the wind concept being covered. (And, they are quite cute, we think!)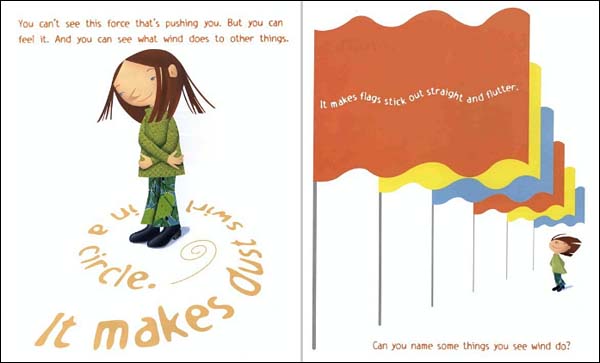 Where to now?
Now that you've seen this great book, what would you like to see now?  Please note that as an Amazon Associate, we earn from qualifying purchases.