Hurricane!  by David Wiesner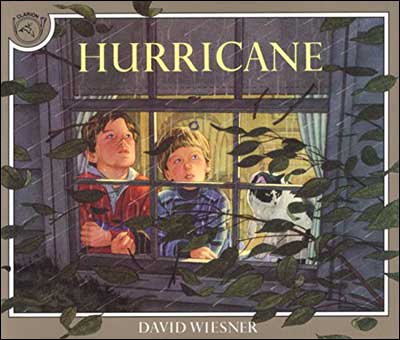 Another wonderful journey of the imagination by David Wiesner!
In the first half of the book, a family is snug inside their home, waiting out a large hurricane blowing fiercely outside. Then, the next day, the two brothers find that their big elm tree has fallen in the storm, and with their help of their imaginations, they are whisked off on a series of exotic adventures.
This is a fantastic title for helping children who have never experienced a hurricane understand what it is like to live through one. "Wiesner's detailed, exquisitely rendered paintings draw the reader into his story of a hurricane's progress with all the sweep and immediacy of a film sequence." (School Library Journal)  
We especially like how Wiesner adeptly portrays the great power of the storm without making it scary for children.

Reading Levels

Interest Level:  K-Gr. 3                 DRA Level: 30                  Lexile Measure: 460L         Grade Level Equiv:  4.3              Guided Reading: N 


See Inside

Below are sample spreads from inside this book.  Here's the first spread in the book: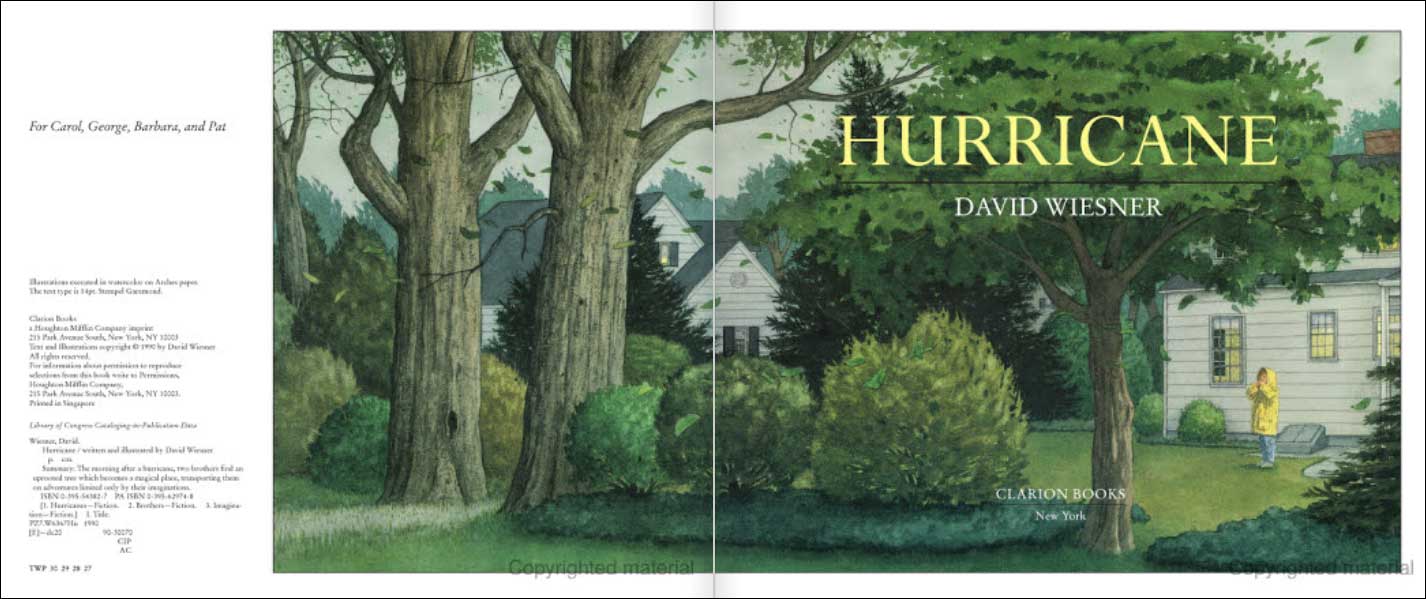 And here are some spreads that happen a little later, when the storm is really blowing outside: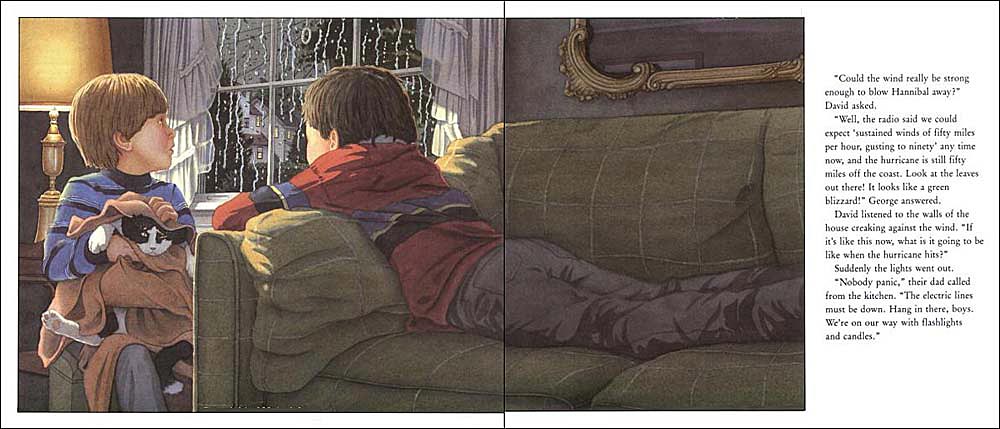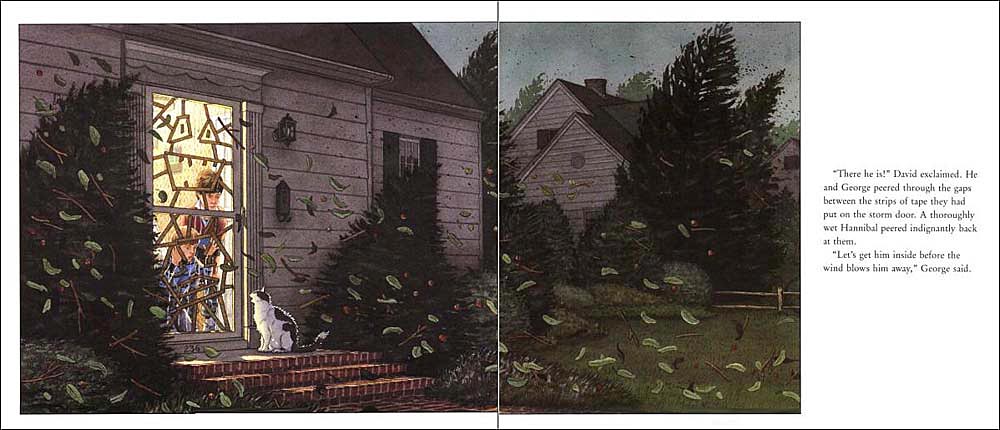 Where to now?
Now that you've seen this great book, what would you like to see now?  Please note that as an Amazon Associate, we earn from qualifying purchases.



This is just another amazing product of the mind of David Wiesner. We honestly love every single one of his books. The story is always so unique and his books are full of unforgettable illustrations! To see more of his books, click on the sampling of book covers below or his name above.