Hungry Plants

by Mary Batten; illustrated by Paul Mirocha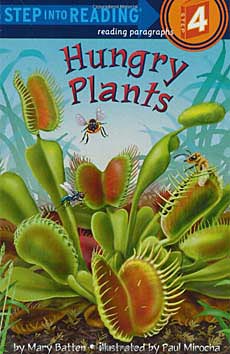 Kids LOVE carnivorous plants. Seriously!  We've yet to meet a child who didn't find them beyond fascinating. This book captures that interest in an early reader aimed at children in grades 2-3. Readers learn all about carnivorous plants, particularly the Venus flytrap, the sundew, the pitcher plant, and the bladderwort (ie: structure of the plant, how it captures insects...).
The writing is clear and interesting, with just enough drama to keep the pages turning.  And Mirocha's illustrations make the science clear!  If you are doing a unit on plants or non-fiction books and have a reluctant reader on your hands, try this Step Into Reading title.
Interest Level:  Grades 4-8                   Lexile Measure: 780L


Below is a sample spread from inside this book.  The illustrations are fabulous!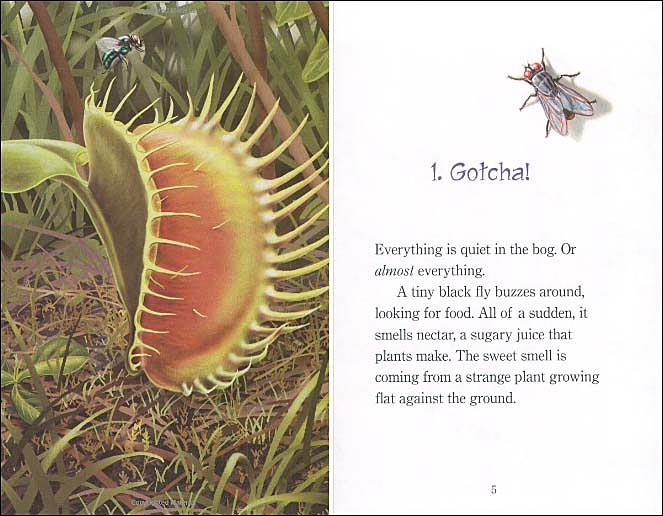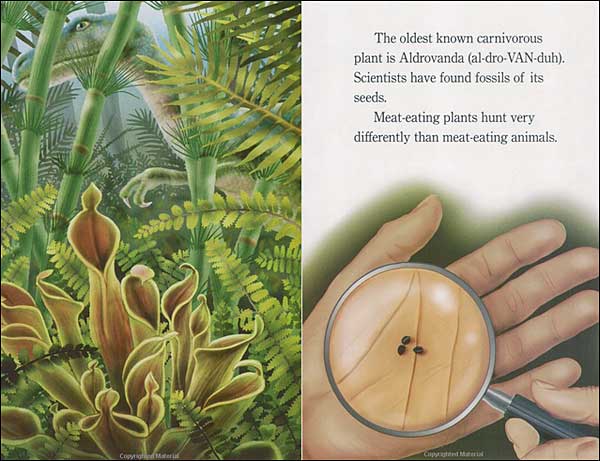 Please note that if you purchase an item from Amazon, they give us a small referral fee. And that helps us cover the costs of this website.


---
This is a great book, but if it's not exactly the book you are looking for, you can see:
You may also want to check out other books in the Step Into Reading series, such as those shown below. To learn more, click on the images below or here.  :)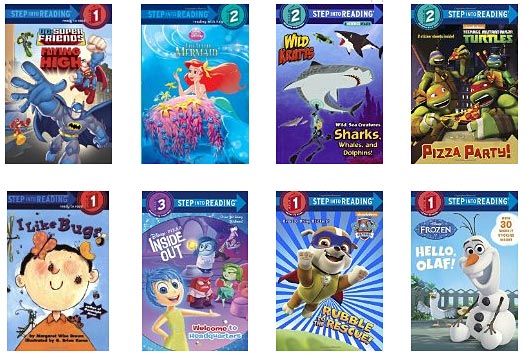 ---