How Long or How Wide?
A Measuring Guide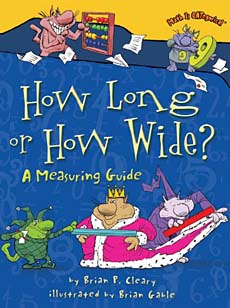 by Brian Cleary
illustrated by Brian Gable
The Math is CATegorical duo is back in another kid-friendly math book, this time focusing on length. There isn't a storyline in this book; instead, rhyming text, clever examples, and zany cats compare metric and American units of length and show the tools used to make the measurements (rulers, meter sticks...) 
We think it's a fun title to use when teaching measurement lessons.
School Library Journal summed up this book as: "Colorful cartoon-like cats, mice, and other animals present the measurements, using examples such as a desk, door, headboard, and dime." 


Interest Levels         Interest Level:  Gr. 2-6              Lexile Measure: 730


Peek Inside        Below are samples from inside this funny, educational book: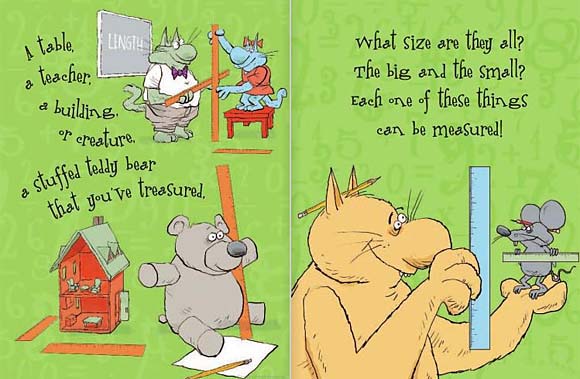 Where to now?
Now that you've seen this great book, what would you like to see now?  Please note that as an Amazon Associate, we earn from qualifying purchases.

---

This is part of the Math is Categorical series. This series is super popular with kids! To learn more about it, click the link above or the book covers below.