Hot Air: The Mostly True Story
of the First Hot Air Balloon Ride 
by Marjorie Priceman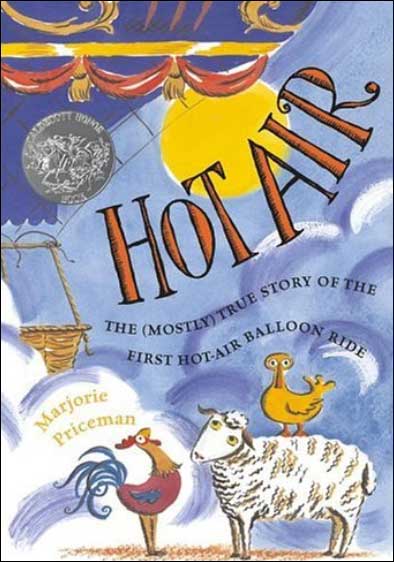 Hot Air uses buoyant illustrations and a near-wordless format to tell the true story of the first flight of Mongolfier's new hot air balloon in 1783 and the confused passengers who went on that first voyage--a rooster, a duck, and a sheep. The balloon floats along, encountering a clothesline, a flock of birds...and all the while, the perplexed animals try to make sense of it all.
Priceman tells this historic event from the point of view of these three bewildered animals. What a fun and clever approach. In fact, Priceman states at the end: "The details of the flight may or may not be true. The author heard this part of the story from a duck, who heard it from a sheep..." This is really a cute story and perfectly paired with charming, whimsical, full of movement and bright colors and humor!

Awards Won
     * Caldecott Honor Book 2006
     * American Library Association Best Children's Books of 2006
     * Bank Street Best Books of the Year
     * Chicago Public Library's Best of the Best
     * IRA/CBC Children's Choices

Reading Levels
Interest Level: K-Gr. 3
Lexile Measure:  690L
Grade Level Equiv: 2.1

Below are the first four spreads from inside this book.  It's clear to see why this book won the coveted Caldecott Award!!!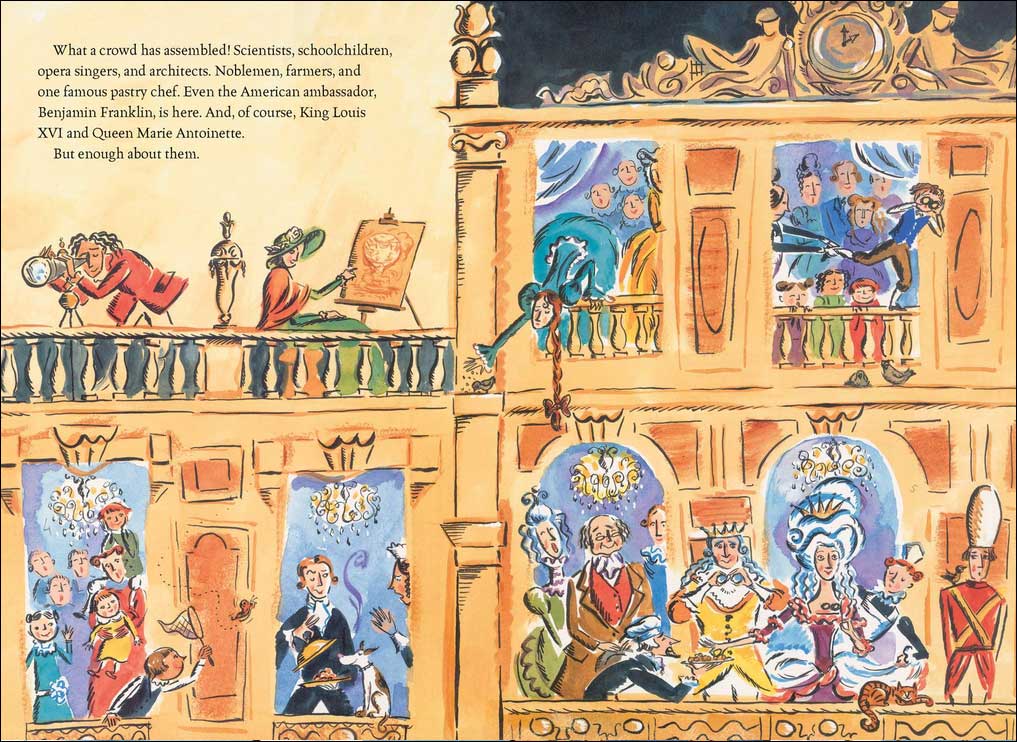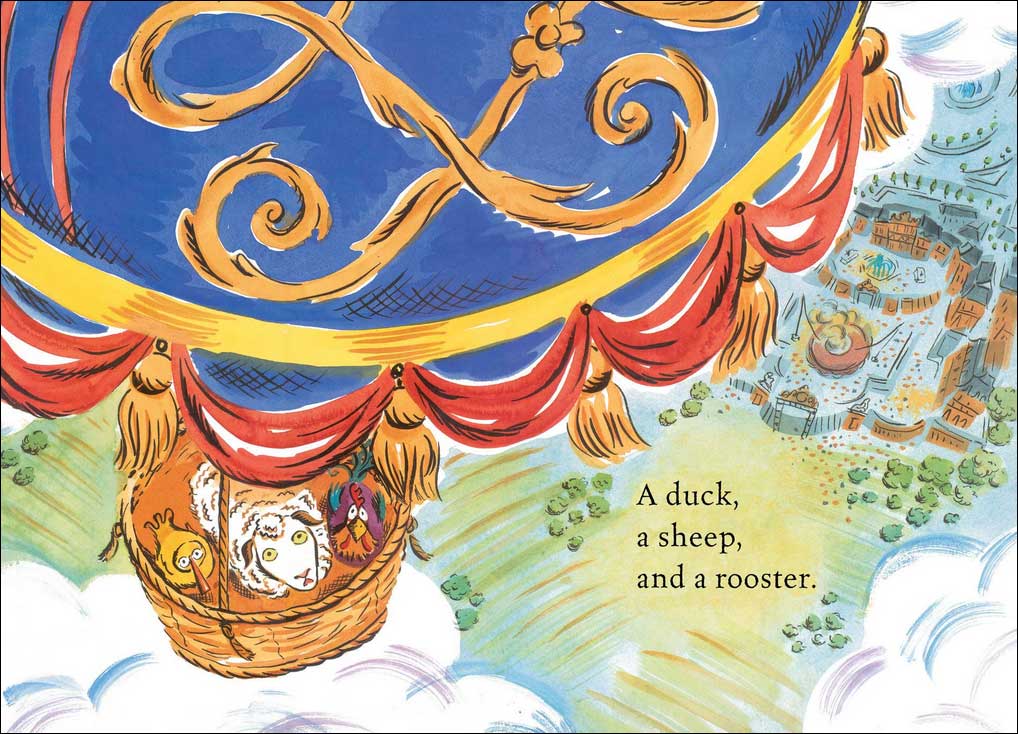 It would be interesting to follow a reading of the book with historic images of this famous event in aviation history.  There are no photographs, of course, but there are many intricately detailed illustrations of the event and the balloon.
Here are two that I found on Wikipedia. (For more, just Google 'Mongolfier balloon' and look at the images tab or search through the web results.)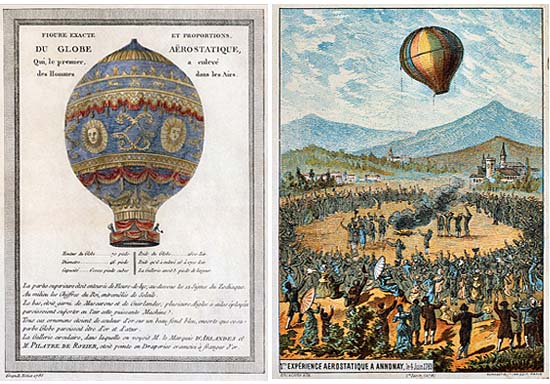 Where to now?
Now that you've seen this great book, what would you like to see now?  Please note that as an Amazon Associate, we earn from qualifying purchases.

---


You may also want to check out other books by Marjorie Priceman, such as those shown below. To learn more, click on the book covers below or link above. :)