Hondo & Fabian  by Peter McCarty
A charming title about the daily happenings and amusements of two household pets-- Hondo the dog and Fabian the cat. The text is very minimal and simple enough for early readers.  
Fans of Peter McCarty will love Hondo & Fabian! You don't have to be a pet lover to adore this charming slice-of-life title. McCarty's soft palette and gentle feel make it a great quiet time read. Be prepared for kids to want to imagine aloud what their own pets experience each day while they are gone.

Awards Won
  - Caldecott Honor 2003
  - American Library Association Notable Children's Book 2003
  - New York Times Best Illustrated Books of the Year
  - Parents' Choice Award Winner
  - Publisher's Weekly Best Children's Book of the Year

Reading Levels
Interest Level: PreS-Gr. 1        DRA Level:  12               Lexile Measure: 180L      
Grade Equivalent: 1.4              Guided Reading: G

Below are two sample pages from inside Hondo & Fabian.  See what we mean about "soft palette and gentle, slice-of-life feel.' This book doesn't have much action...and it doesn't need it!  If you like this book, you may want to check out McCarty's adorable book Henry in Love.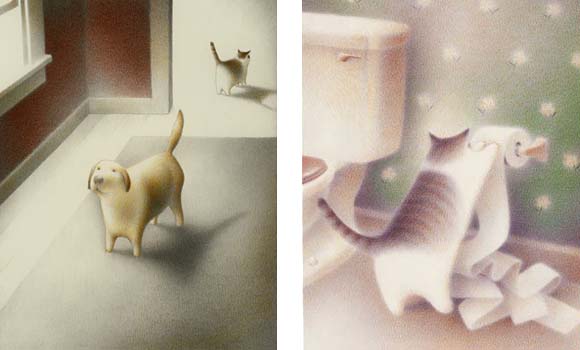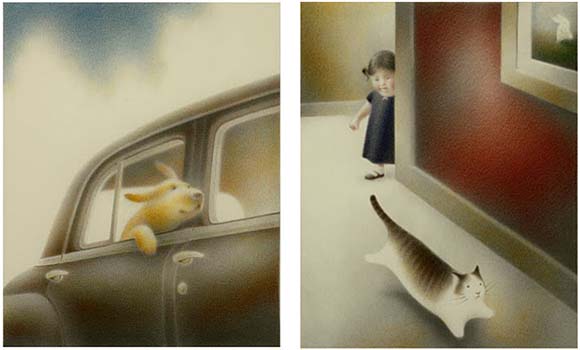 Where to now?
Now that you've seen this great book, what would you like to see now?  Please note that as an Amazon Associate, we earn from qualifying purchases.


You may also want to check out other books by Peter McCarty. To learn more, click on the book covers below or the author's name.