Herd of Cows! Flock of Sheep!
by Rick Walton and Julie Olsen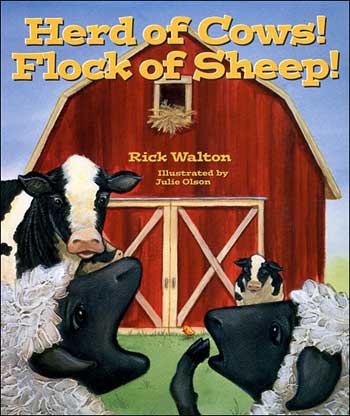 When an exhausted Farmer Bob sleeps through torrential raining and flooding on his farm, it takes the cooperation of groups of animals to save the farmer and his farm. This storyline allows for a natural introduction to a series of animal-related collective nouns (ie: herds, flocks, swarms, gaggles...)
School Library Journal ended its review with "Walton has once again had fun with language-this time with 'group' vocabulary." Of the collective nouns books we've listed, this one is definitely the most 'fun.' However, it is limited to collective nouns about animals, so we suggest you pair it with Ruth Heller's A Cache of Jewels.

Interest Level      
Kindergarten - 5th grade       

See inside 
Below are two sample spreads from inside this book.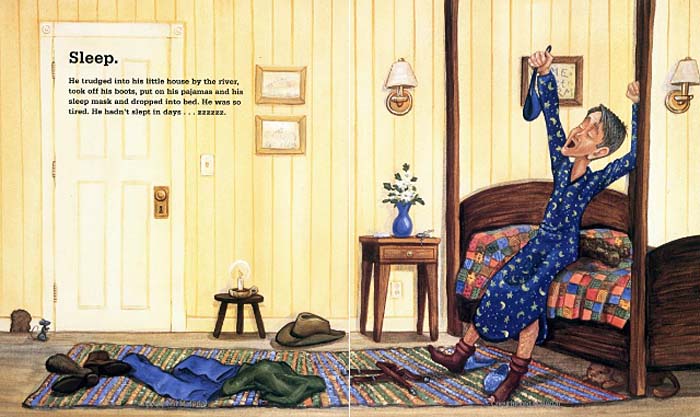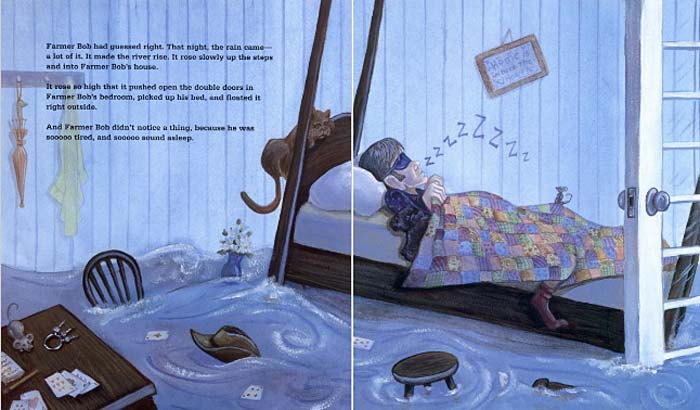 Where to now?
Now that you've seen this great book, what would you like to see now?  Please note that as an Amazon Associate, we earn from qualifying purchases.

Don't forget to check out our...

sale language arts books: just $2.75 each


These books are used but in great shape!  Kids are hard on books. Don't waste your money on new, pristine books that will stay pristine for 5 minutes. Our used [but still very good] book sets are a perfect middle ground.