Hear Your Heart


by Paul Showers & Holly Keller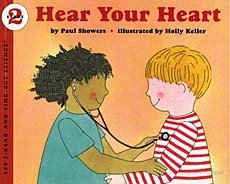 This book provides a simple, child-friendly introduction to the heart, with clear diagrams and minimal but effective explanations. Children learn the very basics of how a heart works, how blood flows through it, and the role of valves, veins, and arteries. Part of the popular series Let's Read and Find Out Science.
This is a potentially confusing topic for children, but Shower's explanations are crystal clear!  Booklist said the book's "open, informal design brings the physiology right into daily life. Factual, accurate, and fun" Teachers will appreciate how the text guides readers through a few hands on activities, like taking your pulse and listening to the heartbeats of others using a cardboard tube stethoscope.


Reading Levels
Interest Level:  Grade 2-5               DRA Level: 24            Lexile Measure: 500L


See inside
Here are two sample pages showing children listening to the heart beats of others using cardboard stethoscopes (the book touches on how the heartbeat varies according to age.) Other pages include diagrams of the heart and other kid-friendly information about the circulatory system.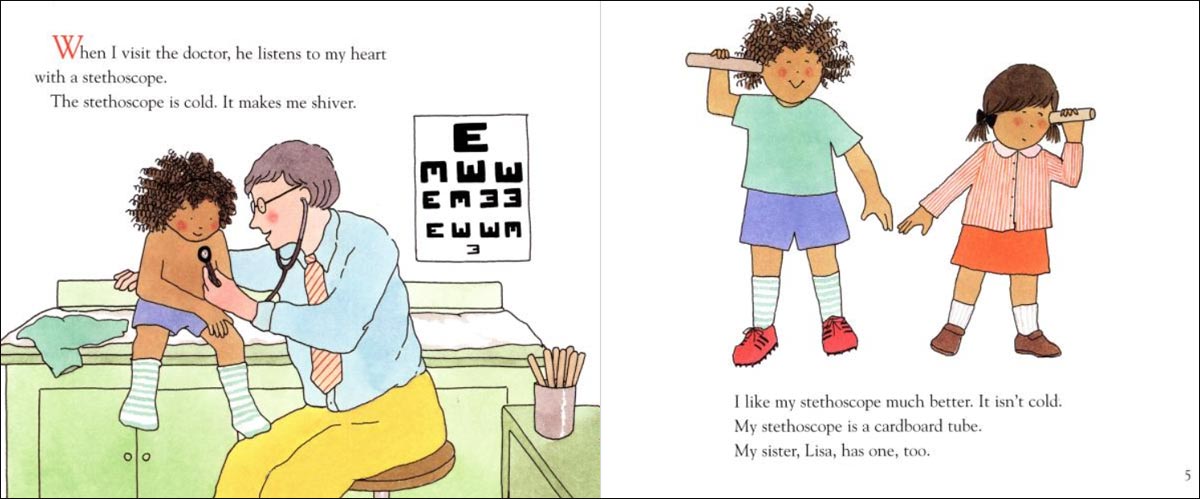 Please note that if you purchase an item from Amazon, they give us a small referral fee. And that helps us cover the costs of this website.


---