Happy to Be Nappy
by bell hooks and Chris Raschka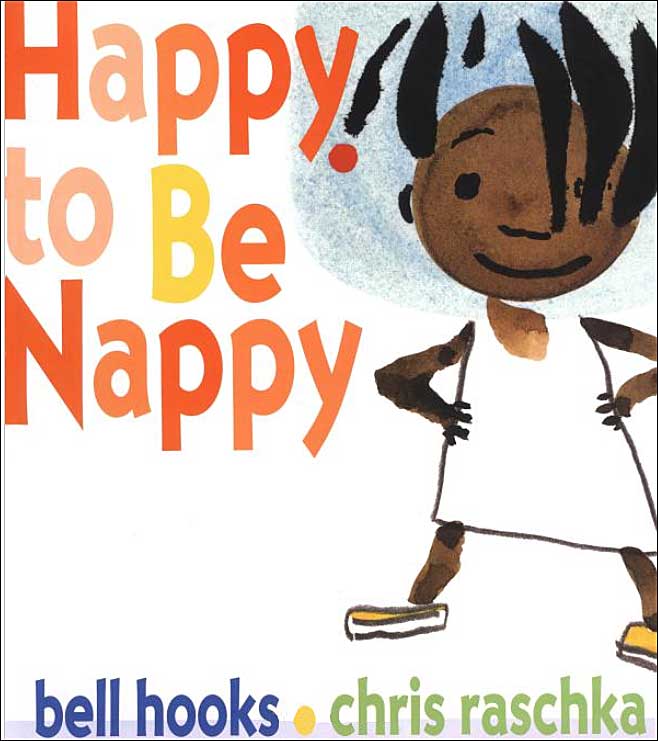 Happy to Be Nappy
written by bell hooks
illustrated by Chris Raschka
This "joyous ode to hair" (PW) is an uplifting, self-esteem builder for children of all hair types! Author bell hooks celebrates different kinds of African American hair with positive associations (crown, halo) and a bouncy, celebratory tone that creates an unmistakeable message of self acceptance and love. Raschka's illustrations are in his usual 'exuberant' style and are an absolutely perfect fit!

We recommend getting the board book if you teach early readers, as that version has block type.
Interest Level:  PreSchool - 3rd grade 
Below are sample spreads from inside Happy to Be Nappy. As usual, we love Chris Raschka's style!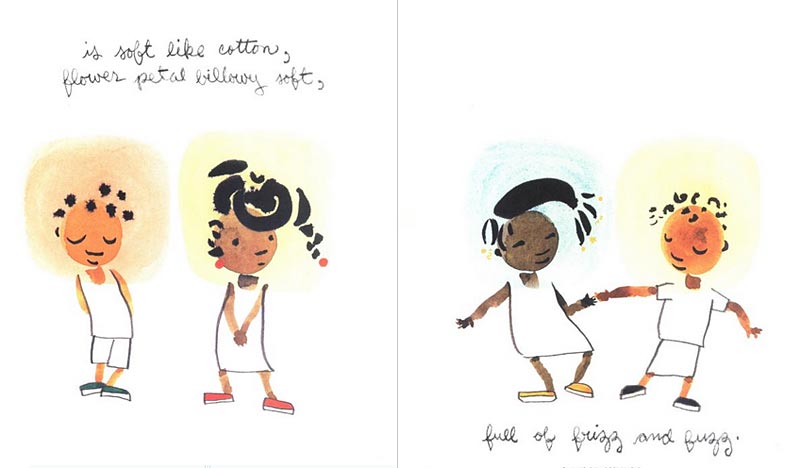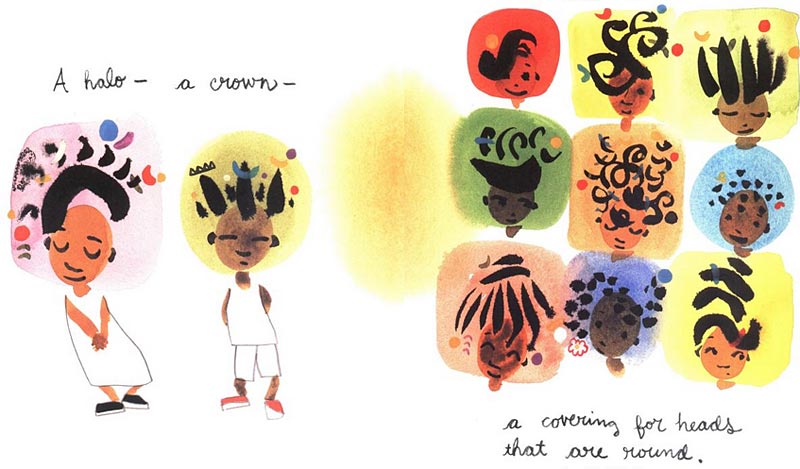 Where to now?
Now that you've seen this great book, what would you like to see now?  Please note that as an Amazon Associate, we earn from qualifying purchases.