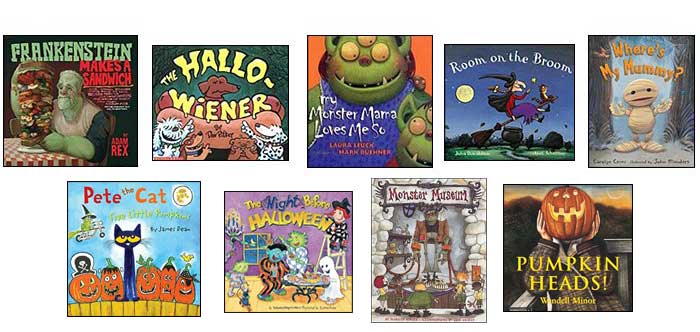 Our Favorite Halloween Kids Books
Below are some of our favorite Halloween kids books. There are SO many to choose from, but we've found these to be the most fun and clever available. Even though Halloween is by far the most *CRAZY* day at school and the kids are as hyper as can be, you have to admit the kids' excitement is irresistible.  And, as any teacher will attest, all you have to do is give what you're teaching a Halloween slant, and the kids are with you the whole time!  We love that about Halloween 'season'. So parents and teachers...be sure to add plenty of these clever and adorable Halloween kids books to your kids' holiday experience.


| | | |
| --- | --- | --- |
| | First, what list would you prefer to see? | |
Below is a list of our favorite Halloween kids books that are available for purchase on Amazon.com.  These books are classroom tested...and the kids loved them!  Some of these books are such crowd-pleasers, we read them each and every year. But...we're always looking for new books, so if we have left your favorite books off, please let us know!  Also, please note that if you purchase an item from Amazon, they give us a small referral fee. This helps pay for site hosting costs, allowing us to keep the site running.


Best Halloween Kids Books
and fun related activities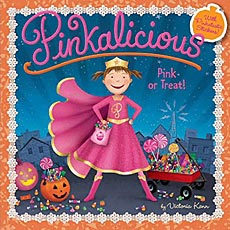 Pinkalicious: Pink
or Treat
(Halloween might have to be
cancelled due to a storm. Can
Pinkalicious save the day?)
by Victoria Kann
Preschool - 3rd grade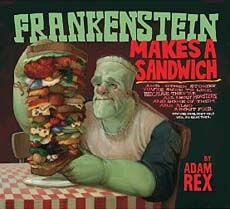 Frankenstein Makes a Sandwich
(hilarious poems about popular Halloween monsters and their secret trials [ie: Who knew poor Dracula's got so many hygiene issues? Eeeewww!]
by Adam Rex
3rd grade - 6th grade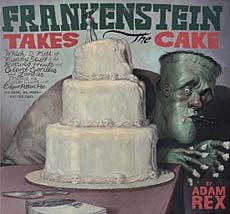 Frankenstein Takes the Cake
(hilarious poems about popular Halloween monsters and their secret trials. Great for middle grades and anyone who liked The Stinky Cheese Man.)
by Adam Rex
3rd grade - 6th grade
Splat Halloween Books
(Splat the Cat What Was That?, Scaredy-Cat Splat!, and Splat the Cat
and the Pumpkin-Picking Plan)  by Rob Scotton
Preschool - 3rd grade
Halloween Chapter Books

We haven't had a chance to write reviews for these books, but we thought we'd mention them in case you were looking for a chapter book on Halloween for kids (all the Halloween kids books above are picture books). Nothing gets the kids in the mood like a good, suspense or just plain silly Halloween-themed daily read aloud. :)  Below are some fun ones to try:



Don't forget to check out our....


sale Halloween books: just $2.75 each


These books are used but in great shape!  Kids are hard on books. Don't waste your money on new, pristine books that will stay pristine for 5 minutes. Our used [but still very good] book sets are a perfect middle ground.