Our Favorite Halloween Kids Books

Do you love halloween kids books like we do!  We love everything about Halloween. :) Even though Halloween is by far the most *CRAZY* day at school and the kids are as hyper as can be, you have to admit the kids' excitement is irresistible.  And, as any teacher will attest, all you have to do is give what you're teaching a Halloween slant, and the kids are with you the whole time!  We love that about Halloween 'season'. So parents and teachers...be sure to add plenty of these clever and adorable Halloween kids books to your kids' holiday experience.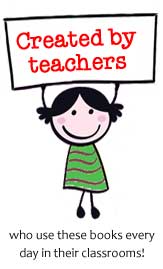 BEST DEAL:  If you are looking for children's books about Halloween but don't want to spend a lot of money, be sure to check out our new and gently used SALE Halloween books.  These books are selected by a team of teachers and are great for getting kids excited and informed about the season! Some of the books are new (overstock), and some are used but in good condition!  ALL are 40% or more off retail!   Click the image below to see available books.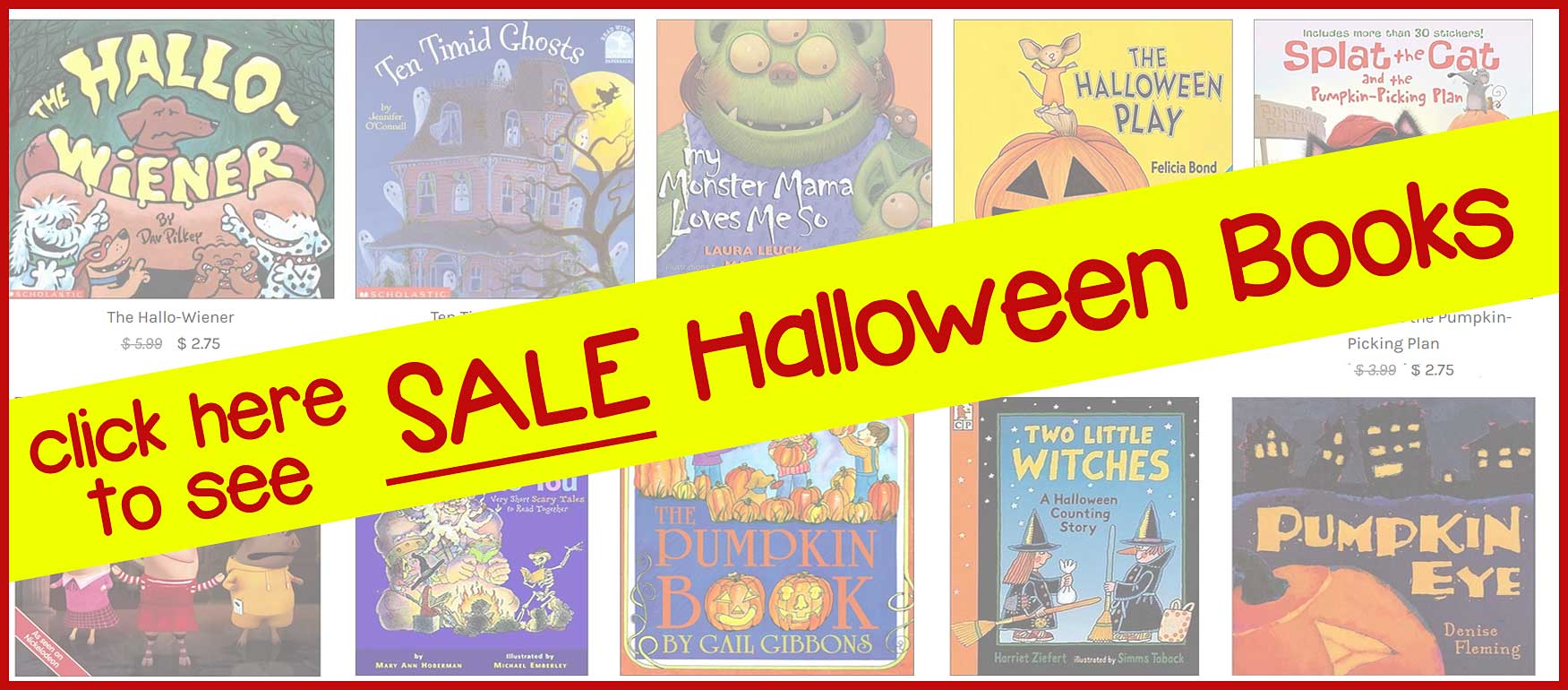 ---

Best Hallowen Kids Books: Available on Amazon

Below are some of our favorite Halloween kids books. There are SO many to choose from, but we've found these to be the most fun and clever available.  If you know of a great book that we've left off this list, please let us know so we can add it.  We love fun, clever Halloween kids books!


Shake Dem
Halloween Bones
(fairy tale characters
attend a raucus
halloween party, told
in a hip-hop rhyme )
Preschool - 3rd grade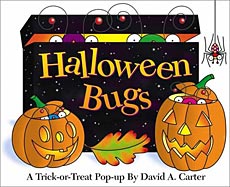 Halloween Bugs:
A Trick-or-Treat
Pop-Up
(funny, crazy, spooky bugs pop out from behind doors)
by David Carter
Preschool - 3rd grade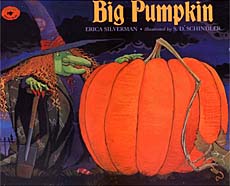 Big Pumpkin
(a witch wants to make
pumpkin pie but her
prize pumpkin is too big)
by Erica Silverman
Preschool - 2nd Grade

Splat Halloween Books
(Splat the Cat What Was That?, Scaredy-Cat Splat!,
and Splat the Cat and the Pumpkin-Picking Plan) 
by Rob Scotton
Preschool - 3rd grade
Halloween Chapter Books

We haven't had a chance to write reviews for these books, but we thought we'd mention them in case you were looking for a chapter book on Halloween for kids (all the Halloween kids books above are picture books). Nothing gets the kids in the mood like a good, suspense or just plain silly Halloween-themed daily read aloud. :)  Below are some fun ones to try: