Greedy Apostrophe:
A Cautionary Tale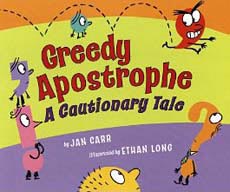 Greedy Apostrophe: A Cautionary Tale
written by Jan Carr
illustrated by Ethan Long
The punctuation marks have all been given assignments, but Greedy Apostrophe wants to do it all! He runs around jumping into places where he doesn't belong, causing a great deal of confusion. Will he ever be put back in his place? 
Booklist said, "With jazzy colors and cartoon-style characters" this book is "unexpected fun for grammarians-in-training."


Reading Levels
Interest Level:  Grade 2-4              Lexile Measure: 660L
(Sorry, we do not currently have the DRA or Guided Reading Level for this book.)


See inside
Below is a Sample page from inside Greedy Apostrophe. (We're working on getting more sample pages to show...and larger versions.)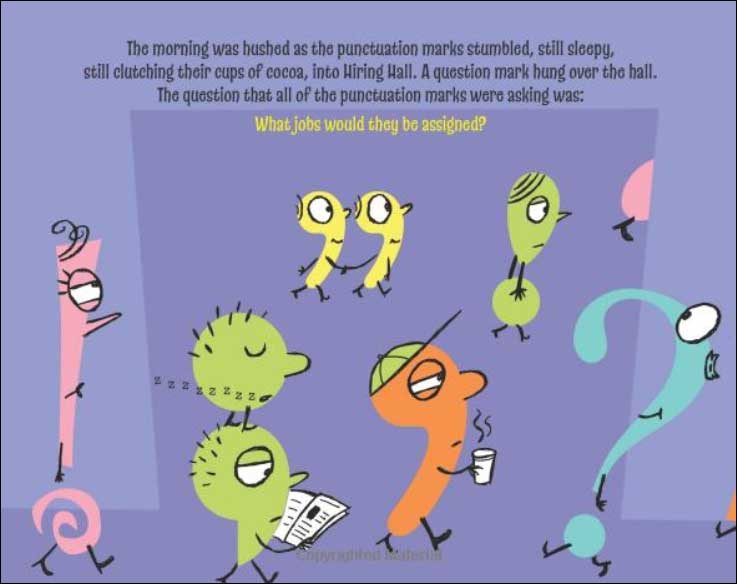 Please note that if you purchase an item from Amazon, they give us a small referral fee. And that helps us cover the costs of this website.


---