Family Reunion
(previously titled 'Graphs')

by Bonnie Bader
illustrated by Mernie Cole
an All Aboard Math reader

Gary doesn't want to go to his family reunion so he asks if he can stay home and complete his graphing homework. Gary's mom suggests he bring it along, and once there, Gary gets really into the project and use data about family members to make pie, bar, and line graphs.

For its straightforward presentation and fun premise, this is one of our favorite books for teaching graphs. If you're teaching graphing, you cannot go wrong with this selection.
Booklist said "the clarity of the graphs makes the math lesson clear." Your students will likely WANT to do graphs after a read aloud. The only downside we see with using this book in teaching graphs is its size. It's a reader, not a picture book, so it's small for a read aloud.

Interest Level:   1st grade - 3rd grade

Below are sample pages from this book.  Look at the great, kid-friendly graphing!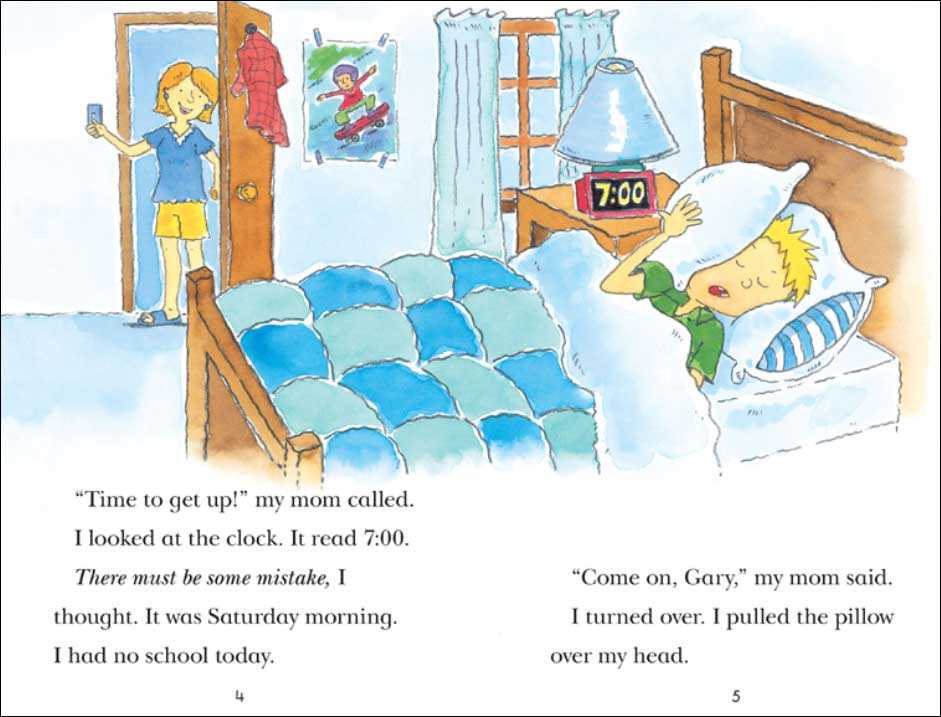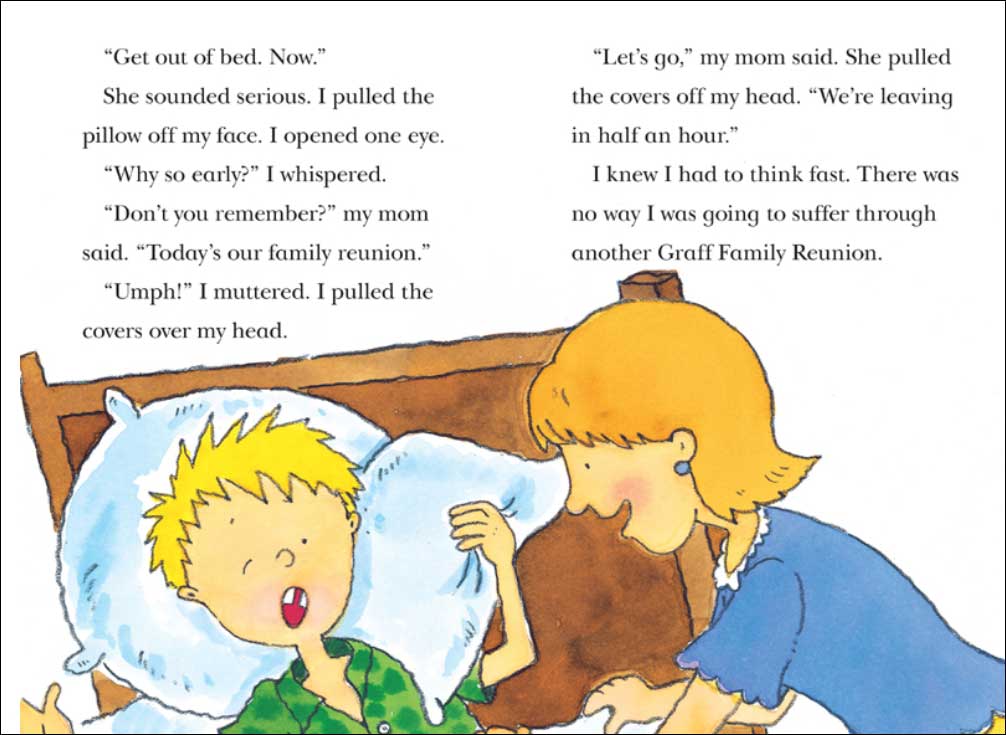 And here's a sample spread from a little bit further in the book, showing one of the graphing scenarios...


Where to now?
Now that you've seen this great book, what would you like to see now?  Please note that as an Amazon Associate, we earn from qualifying purchases.

You may want to check out other books in the All Aboard Math Readers series. To learn more, click on the book covers below or the link above. :)