Grandfather's Journey
by Allen Say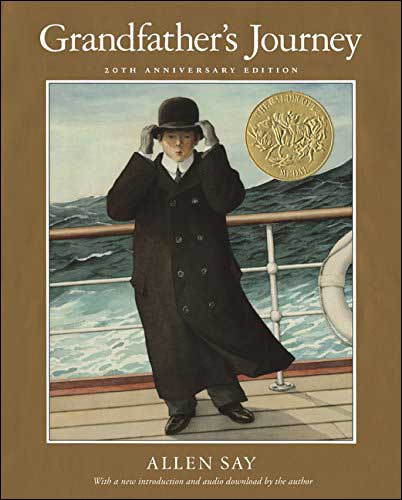 Grandfather's Journey
by Allen Say
This Caldecott Medal winning picture book tells the story of the author's grandfather, who immigrated from Japan to  America and the experiences and feelings involved. Say touching account presents his family's love for both countries and how each has shaped and created them into the people they are today.

This book does a good job of presenting the struggle that many immigrants face in leaving their former country and culture behind. In fact, at one point the grandfather, who never feeling totally at home in either country, says "The funny thing is, the moment I am in one country, I am homesick for the other." Powerful!
In a starred review, the Horn Book said of this title:  "The immigrant experience has rarely been so poignantly evoked as it is in this direct, lyrical narrative that is able to stir emotions through the sheer simplicity of its telling."
Awards Won

Caldecott Medal Winner 1994!
American Library Association Notable Children's Book 1994
Boston Globe-Horn Book Fanfare Award 1994
Reading Levels
Interest Level:  Pres-Gr. 2
DRA Level: 38
Lexile Measure: 650L
Grade Level Equiv:  4.2
Guided Reading: P

See Inside
Below are sample pages from inside this book. What we love most about this book is how the illustrations have both a formality and a personal warmth to them!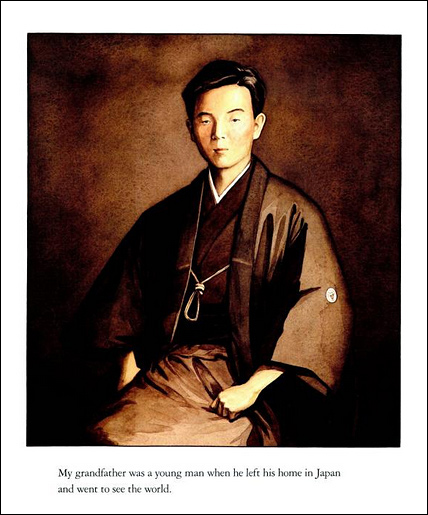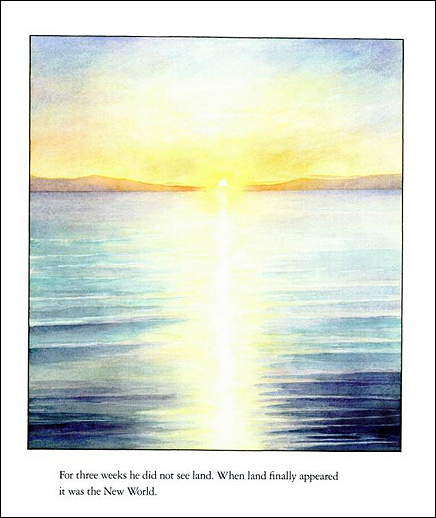 Where to now?
Now that you've seen this great book, what would you like to see now?  Please note that as an Amazon Associate, we earn from qualifying purchases.