Grandfather Tang's Story: 
A Tale Told with Tangrams

by Ann Tompert
illustrated by Robert Parker
A girl and her grandfather sit under a tree and share the folktale of two shape- shifting fox fairies engaged in a competition to outdo each other's animal incarnation. In the end, danger brings an end to the competition and a renewal of their friendship. A tangram of each animal is shown on the respective pages, making this a great lead in for hands-on activities.
We passed over this book many times because the cover didn't draw us in. However, we kept seeing it recommended, so we too a look...and really it!  This book provides a nice literacy connection for learning tangrams.

Reading Level
Interest Level: Kindergarten - Grade 4
Lexile Measure:  660L 

Sample pages from inside Grandfather Tang's Story: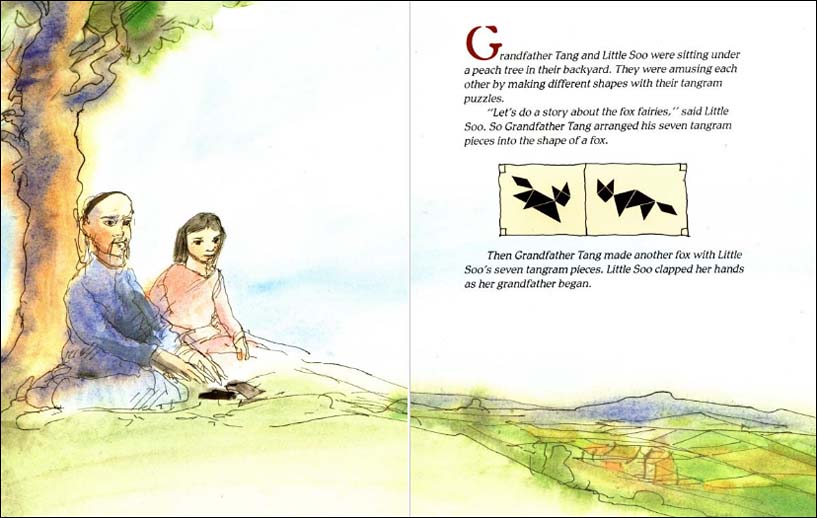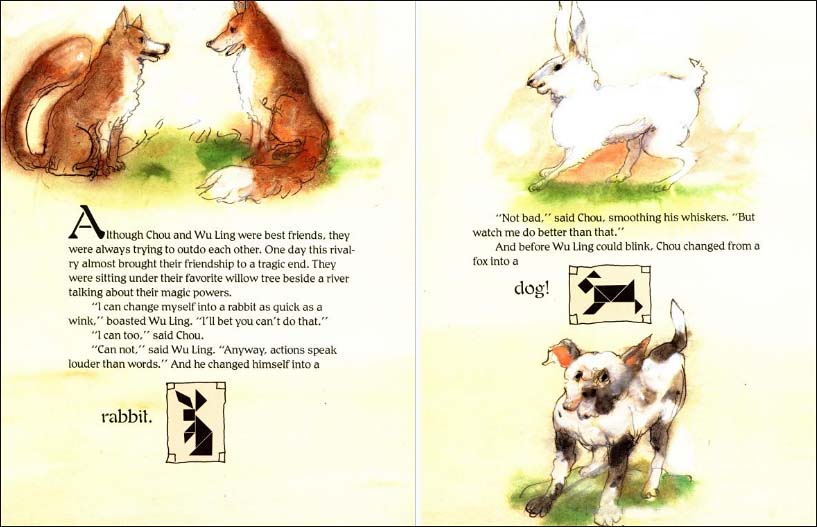 Where to now?
Now that you've seen this great book, what would you like to see now?  Please note that as an Amazon Associate, we earn from qualifying purchases.