Grace for President
by Kelly DiPucchio and LeUyen Pham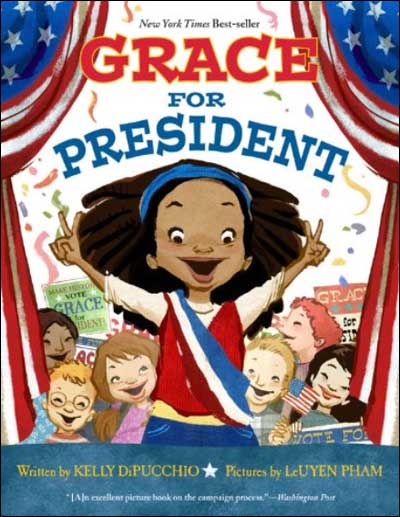 When Grace's teacher reveals that the United States has never had a female president, Grace decides to be the first.  And she immediately starts off her political career as a candidate the school's mock election. But soon, she realizes that she has entered a tough race.  Her popular opponent claims to be the "best manfor the job"--and seems to have captured all the male votes--but Grace concentrates on being the best person.
This book makes for a fun introduction to the American electoral system and an inspiring example of how to choose our leaders.
Reading Level
Interest Level: Grade 1-3
Grade Level Equivalent:  3.3
Lexile Measure: 570L
Below are sample spreads from inside this book.  Such adorable illustrations and we love what a spunky little thing Grace is!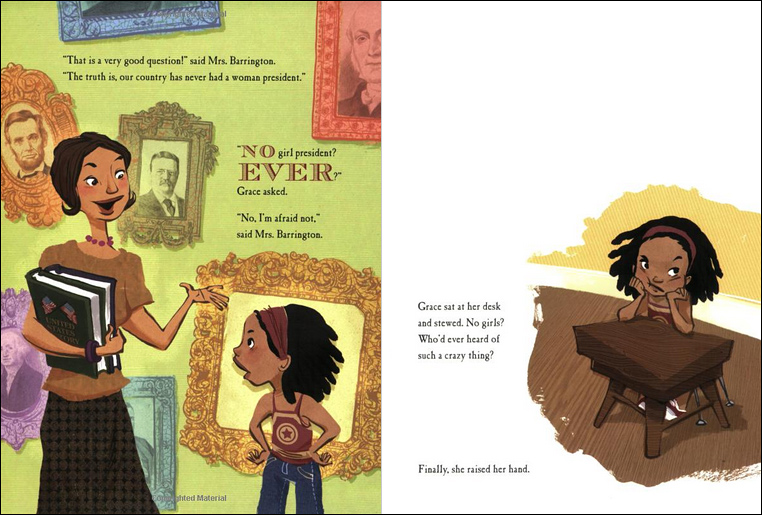 Where to now?
Now that you've seen this great book, what would you like to see now?  Please note that as an Amazon Associate, we earn from qualifying purchases.