George Washington and
the General's Dog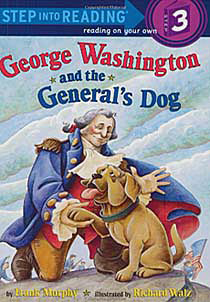 George Washington & the General's Dog
Step Into Reading series, Level 3
written by Frank Murphy
illustration by Richard Walz
Some books about Washington present the facts of his life in such a serious tone that kids can't relate to the man or get a glimpse of his humanity and character.
Not this book!  This cute, easy reader presents Washington in a way that kids will relate to and admire -- as a kind man who loves and cares for animals and treats others (even enemies) with respect.

This book is based on the little known fact that Washington was a great animal lover, and even had 36 dogs of his own! (Who knew?)  Kids will be amazed and impressed with the story of Washington risking his own life to save a dog on the battlefield. In the annals of history, this action might be just a footnote about our first president, but to children, this act conveys so much about his character and greatness...in a way that they can relate to and understand.
Reading Levels

Interest Level:  K-Gr. 3                  DRA Level: 16                   Lexile Measure: 380L
Grade Level Equiv: 1.9                Guided Reading: J

See Inside This Book

Below are sample spreads from inside this book. These pages should give you an idea of the illustration style and the amount/complexity of the text. This book is very in keeping with the Step into Reading series, so if you are a fan of this series already, you will definitely like this selection.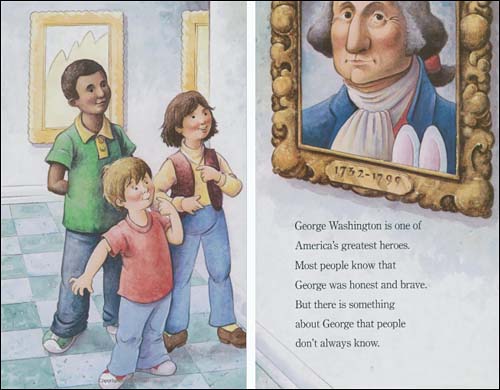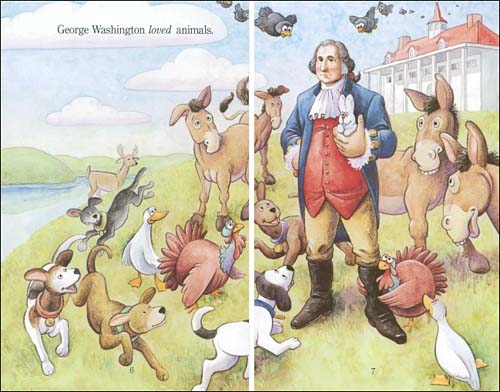 Please note that if you purchase an item from Amazon, they give us a small referral fee. And that helps us cover the costs of this website.


---