Fossils Tell of Long Ago  
by Aliki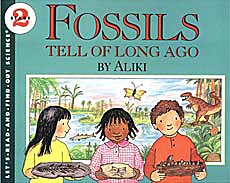 This engaging title in the Let's Read and Find Out Science series explains the forms fossils take (ie: the imprint of a leaf, frozen body of a woolly mammoth, skeleton of a dinosaur...) and then explains how the reader can make a fossil too.
Aliki's cute illustrations and the use of speech bubbles for common kid questions help the book hit just the right level.
A National Science Teachers Association Outstanding Science Book!


Reading Levels
Interest Level: K-Gr. 3             DRA Level: 34-38             Lexile Measure:  480L
Grade Equivalent: 2.1            Guided Reading:  P


See inside
Below are sample pages from inside this book. It's one spread (separated into two parts) so that it's not too small to read.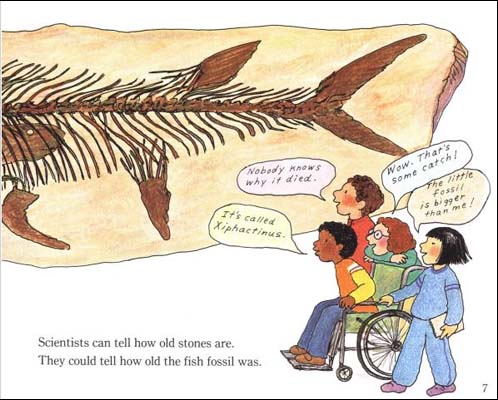 Where to now?
Now that you've seen this great book, what would you like to see now?  Please note that as an Amazon Associate, we earn from qualifying purchases.