Follow the Money

by Loreen Leedy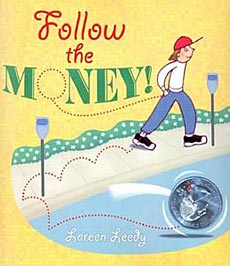 Of the many 'follow the coin/dollar' children's books available, Leedy's Follow the Money is our favorite. Written from the point of view of a quarter, this book follows the quarter's path on one very full day that includes the Federal Reserve, a local bank, a grocery store, a child's piggy bank, etc.
A lot happens to the quirky little quarter over the course of the day, resulting in numerous money-related math problems (mostly customers getting change or adding coins). 
A section in the back covers the role of money, the different types in the United States, and even a page of 'money words'. We agree with School Library Journal, who called it "a wonderfully amusing, inviting, and useful title."
Reading Level for Follow the Money

Interest Level:  K-Gr. 3            DRA Level: 30               Lexile Measure: AD310L
Grade Equivalent: 2.5            Guided Reading: N
See Inside FOllow the Money

Below is a sample spread from inside Follow the Money--illustrated and laid out in Leedy's trademark style. As you can see, a lot happens on each page. Leedy mixes illustrations with real photographs of coins, and includes many scenarios involving making change.any of these scenarios can be jumping off points for hands on activities with your students. Your kids will like that the story is told from the point of view of the money and not the people involved. Makes for a fun and amusing twist!  (For example, the main text on this spread reads: "The bank keeps us in tight rolls. / I wondered where we were going. / Clink! Clink! We fell into the cash register. / We introduced ourselves.")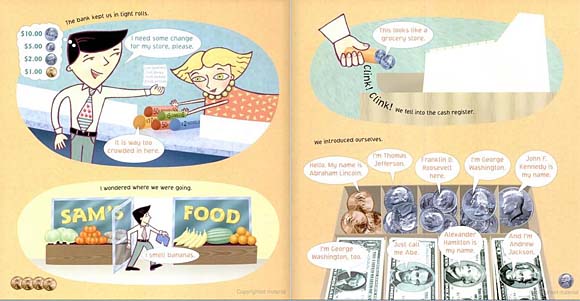 ---
You may also want to check out other books by Loreen Leedy. To learn more, click on the images below or or the link above. :)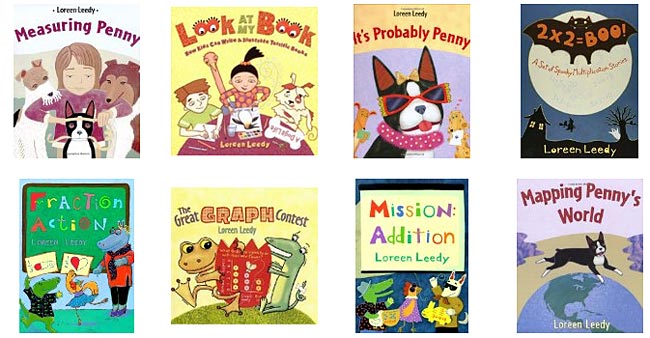 Or see more picture books for teaching money to children: