Follow the Line series
by Laura Ljungkvist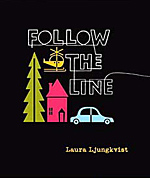 These books are fabulous!  They aren't traditional number books, but they do include prompts asking readers to search for and count items (ie: "How many cars have their headlights on?") and the packed, retro illustrations provide ample opportunities for kids to practice counting thing.  What Richard Scary books did for us as kids... the Follow the Line series will do for kids these days. So many fun details to discover!!!  :)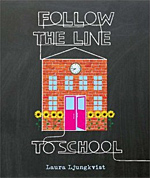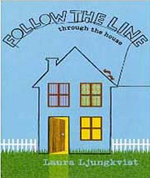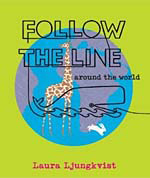 PLUS, a little side bonus for you: the illustrator also designs for IKEA. Her books are visual treats for adults too.
In a starred review, Kirkus called this series "as child-friendly as it is technically sophisticated" and we totall agree! Readers are guided through packed spreads via a continuous line style. Prompts in the book's text encourage readers to search and count for items as making connections. "An entrancing counting game...Ideal for one-on-one sharing." (SchLibrJrnl) 

Peek Inside
Below are sample spreads from inside the books. On some of the pages, prompts on the pages prompt children to search for and count various items. (Note: These books are not primarily counting books, but there are lots of items to count, even on pages without a focus on numbers and counting.)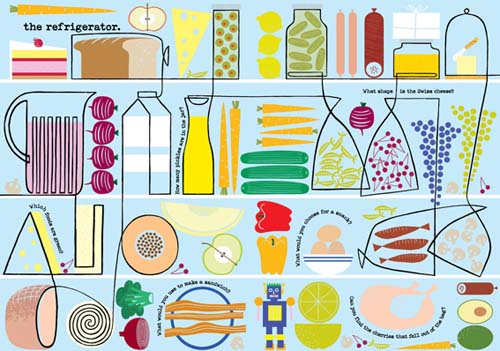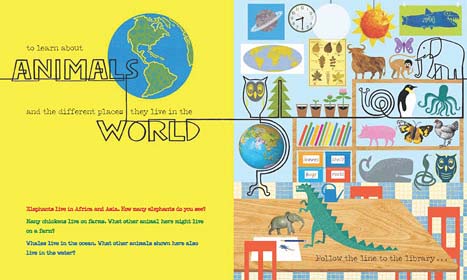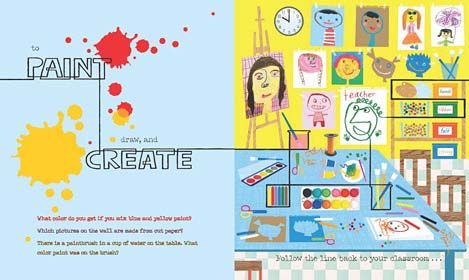 Activity Idea
After reading this book, have kids try to make a 'follow the line' drawing themselves. Read more about this idea here.
Where to now?
Now that you've seen this great book, what would you like to see now?  Please note that as an Amazon Associate, we earn from qualifying purchases.